This Guy Sold his Canon Gear to Switch to Fujifilm X and Here is Why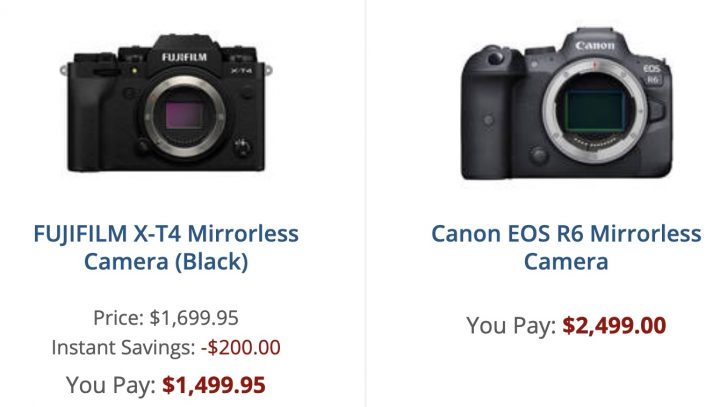 Today we are going to tell you the story of Paul, who sold all his Canon R gear for Fujifilm X.
So what motivated him to switch? You can see his videos and read a summary down below.
Paul, or When Fuji Colors Matter
Paul Strople is a photographer and cinematographer who sold all his Canon R6 gear to switch over to the Fujifilm X system.
As you can see from the video and also read in our summary below, the main reason for his switch are the Fujifilm colors, hence Fuji's wonderful film simulations.
The key here is, that since Fujifilm gets the colors right in a way he likes and envisions the image, he has to work much less in post-production, hence simplifying his workflow.
As I always say: film simulations are good not only for JPEG shooters, but also for RAW shooters. When I shot my first wedding, it was a true time-saver that I could just load the RAW files in Capture One and pick the film simulation that gave me the best mood for that particular scene. With Fujifilm taking care of the colors, I could move on to take care of the rest.
And honestly, when I started Paul's video, my first thought was "oh, this video has very pleasing colors". Then, while watching the video, he explains that he is shooting the video with his X-T4 set on Astia (which is my favorite all-rounder film simulation).
Fujifilm is masters of colors for over 80 years
the way that Fujifilm cameras capture and interpret colors and dynamic range straight out of camera propels his creativity forward in ways that no other camera brand has been able to do
in short: it matches his vision
Fujifilm has one something wonderful by building their famous film stock into their digital cameras
Classic Chrome and Astia are his favorite film simulations
you can create great images with any camera as long as you know what you are doing
but it is also very valuable to have a camera that works with who you are as an artist
he feels Fujifilm cameras work with who he is as an artist
he shot Canon for a many years, but he always felt he had to work a little bit extra later in order to get them to look and really feel the way he had envisioned while he was out in the field
with Fujifilm he does not need to do that
it's a tool that works with him and gives him the look he needs and wants straight out of camera
Fujifilm has massively simplified his photo and video workflow
he also likes the fact that he pauses and slows down, paying more attention to the process of taking images so that the image that he gets when he hits the shutter button is what he envisioned in his head
all this together has lead to an exponential growth in his skills as a photographer and cinematographer
he is no longer stuck in a "oh, I have to fix it in post" mindset
Fujifilm gives him the tools he needs to fulfill his creative vision in the moment
he does not have to work on post so long anymore. He gets what he wants straight out of camera right in the field
You might also like: