The Death of Polaroid and Rise of Fujifilm Instax thanks to Asian TV Series. Brief Overview and History of an Unexpected Success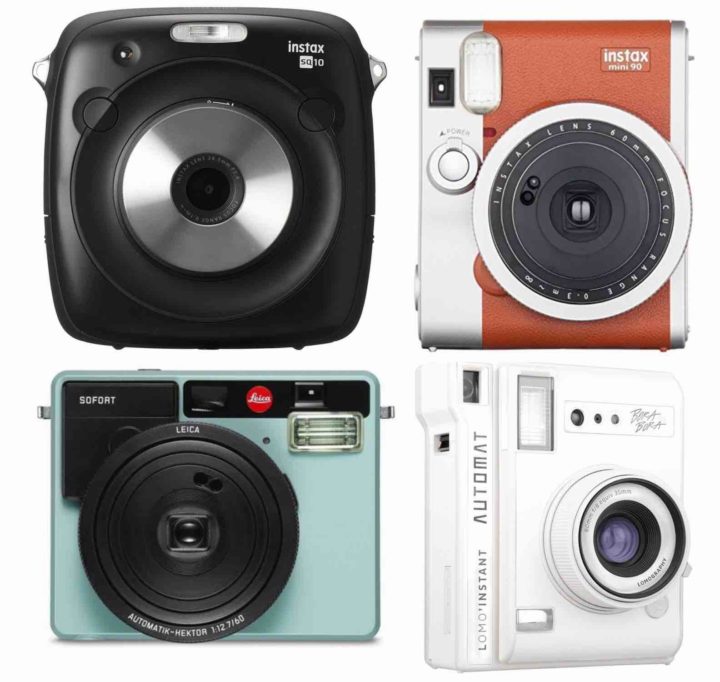 The announcement of the Fujifilm Instax Square SQ6 is just around the corner, and it will be, just like any other Fujifilm Instant camera, a huge success.
In fact, Instax is booming year after year…. and today it's a market controlled almost exclusively by Fujifilm.
However, this terrific success is something not even Fujifilm was expecting.
As Fujifilm manager Franck Portelance said to the French site Focus Numerique, in 2007, the year Polaroid declared bankruptcy, also Fujifilm wondered if it would make any sense to continue production.
But then, an unexpected Instax boom and revival came thanks to some Asian TV series.
The manager explains [google translated]:
But that same year [2007, when Polaroid declared bankruptcy], TV series diffused in South Korea, then in the rest of Asia, have revitalized the snapshot. TV viewers, who were mostly young teenagers, began to take an interest in and take ownership of the Instax. The first TV series identified was Lovers in Paris , and even though the camera used was Polaroid brand, Fujifilm Korea began receiving many requests from Instax. Then came the TV series Coffee Break and You're Beautiful (with the Instax this time). Following these broadcasts (2008-2009), sales of Instax have increased significantly and are continuing in all countries of Southeast Asia, further intensified by Fujifilm's marketing activity.
Instax was having a revival, particulary in Asia. And young generations, who didn't have the pleasure (like me) to live in the Polaroid era, perceived instant cameras as something "new".
Still today the Asian market is the most important, but also USA and EU markets are growing strong now. Here are some numbers shared by the Fujifilm manager:
Until now, there was a predominance of Asia with 81% of the world market in 2012. Since 2015, the trend has reversed and the weight of the zone Europe + United States increases – 74% in 2016! The sale of films is nevertheless stronger in Asia: an average of 10 packs of films purchased per year and per device in Asia, compared with an average of 4 in Europe. That said, sales are growing in all regions of the world. Instax's worldwide sales were 1.7 million pieces in 2012 and 7.8 million in 2016. During the same period, they increased from 100,000 pieces to 1.7 million pieces in Europe.
Impressive numbers. And indeed, just a take a look at the AmazonUS OVERALL camera ranking, where Fujifilm Instax film and cameras dominate since half a decade now.
And what about the cooperation with other brands, such as Leica (with its Leica Sofort) and Lomography, who both use Fujifilm Instax film?
There are certainly agreements, but their content has not been communicated. In any case, we are talking about well-understood interests: brands such as Lomography, or even Leica, have absolutely no means of setting up instant film production units, ie investments of several hundred million, assuming that these brands have the technological competence and patents to embark on the adventure.
And speaking of patent battles, as we reported here, Polaroid wants Fujifilm to pay millions of dollars in annual royalty, because they claim Fuji's Instant Square Film borders are copied from the iconic Polaroid film.
Read the whole interview at focus-numerique (google translated)