Polaroid Says: "Fujifilm Controls 99% of Instax Film Market, But We Are Growing and Have Very Interesting Products Coming"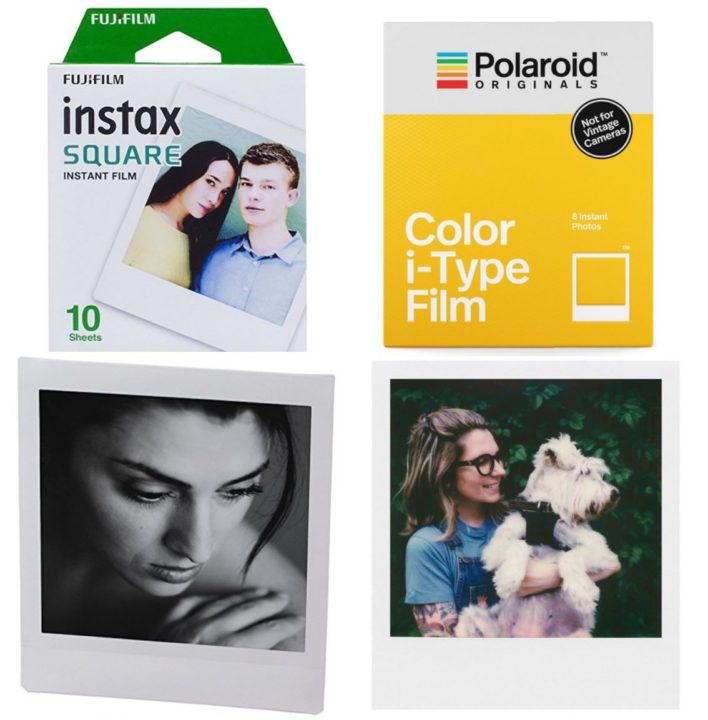 Polaroid Vs. Fujifilm
Fujifilm and Polaroid are right now battling hard.
As we reported here, Polaroid wants Fujifilm to pay millions of dollars in annual royalty, because they claim Fuji's Instant Square Film borders are copied from the iconic Polaroid film.
We will keep you updated with the evolution of this battle, but in the meantime, Polaroid Originals (that's how Polaroid is called after it has been bought by the Impossible Project) gave an interview to the French site focus-numerique, where they talk, amongst the others, about Fujifilm.
Polaroid says (google translated from French):
"We are growing, but in terms of the analog instant film market as a whole, Fujifilm is the dominant player. It controls 99% of the market."
They do seem confident though, that they will take some of the market share away from Fujiflm:
"Q: What strategy do you adopt to face Fujifilm's competition? Are you planning to produce smaller films?"
A: We have very interesting projects on the side of our equipment, but nothing we can reveal for the moment."
I must say, I do like (and was considering to buy) the Polaroid Zip. And IMHO it is never good, if a company has a monopoly. So I do hope that Polaroid will release some awesome products in near future, that will finally put some pressure on Fujifilm… maybe to motivate Fujifilm to make the long awaited Instax SP-Wide printer!!!!!
Also Leica tried to enter the Instax market, with the Leica Sofort back in 2016. It uses uses Fujifilm's Instax film, so it contributes to the 99% market share of Fujifilm.
Overall, Instax is an absolut winner for Fujifilm. It's half a decade now that Instax products dominate the OVERALL camera sales ranking at AmazonUS, and at times, where the X-series was massively losing money, the earnings made with Instax products where used to fuel the R&D for the X-series.
In case you missed it… in the documentary "How Fujifilm survived the digital age" that we shared here, a Fujifilm Instax employee says they simply can't keep production up with the high demand.