TESTED: Can Fujifilm X Lenses Cover a Bigger Sensor?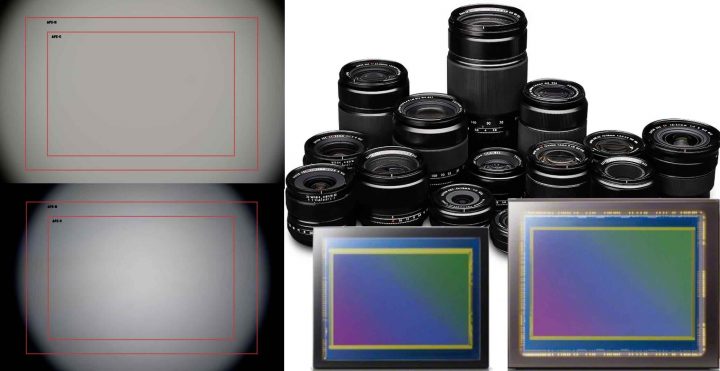 Fellow FR-reader Alik Griffin contacted me in regards to a test he made aimed to investigate one thing: is the Fujinon XF lenses image circle big enough to cover a larger sensor?
So he put put a bunch of Fujifilm APS-C prime lenses on the full-frame Nikon Z6 using a Fujifilm X to Nikon Z adapter to see what sort of image circle the different lenses produced.
Down below the results in short, the link to the full tests (so you can see exactly how much each lens covers) and some thoughts.
Aperture seems to be wide open on all the lenses.
Conclusions: only some of the tested primes would cover APS-H. Most would not.
This kind of kills the hope of those X-shooters wishing that Fujifilm would put an APS-H sensor on an X mount camera. Probably not a drama for most of us, as since we have shown in this survey, only a minority of X shooters would like an X mount APS-H camera.
I invite you to check out Alik's test and samples at alikgriffin here.
Thoughts & Votes
Personally, I am one of those, who thinks APS-H would not make sense, for two main reasons:
trust me, the forums would still complaint and say "but it's not full frame"
the difference to APS-H would be basically insignificant
If Fujifilm was to go full frame, then the G mount would be better suited Alik concludes.
And indeed, in a controversial article of last summer, I asked you guys already about what you'd think if Fujifilm would make a dual Full Frame and Medium Format system out of the G mount (as Sony and Nikon use one mount for 2 different sensor sizes, too).
We discussed the Pros and Cons, and while the survey results where much closer compared to the dual APS-C/APS-H poll, there was still a sensible advantage for the pure MF mount solution.
The Fastest Growing Fujifilm Group
Follow FujiRumors on Patreon, Facebook, Instagram, RSS-feed, Youtube, Flipboard and Twitter
Join Our Owners Groups
Join Our Facebook Pages