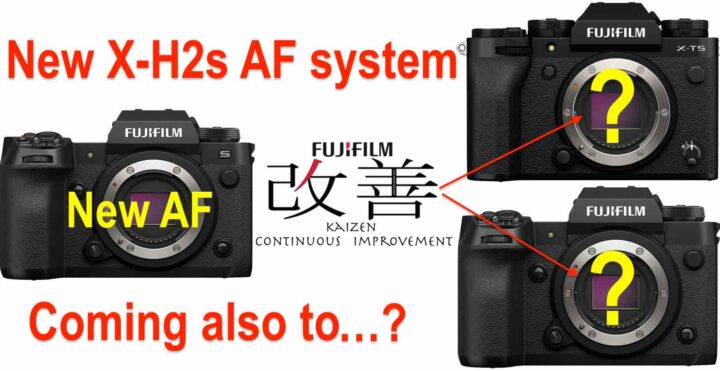 The Promise
Fujifilm has released a major firmware update for the Fujifilm X-H2s.
From the tests we could see so far, we can now say that the autofocus tracking is about at the same level of the very best (but much more expensive) full frame cameras out there. Not perfect, like nothing, so improve it further, Fuji!
The question I now get TONS of times via email is: will my Fujifilm camera "xy" also get the same firmware of the Fujifilm X-H2s?
So here is what I can say about it.
During the recent new years greetings, right after launching the new X-H2s firmware, Fujifilm also promised major firmware updates will come for other 5th generation cameras, too.
5th generation cameras are all those cameras featuring the new 5th generation processor, which at the moment are:
So, while Fujifilm did not specifically mention the new AF system, it is easy to assume that major firmware coming in 2023 for X-T5 and X-H2 might include also the vastly improved AF algorithm.
But again, that's not a rumor, but an educated guess based on what managers officially said here.
Where is the Catch?