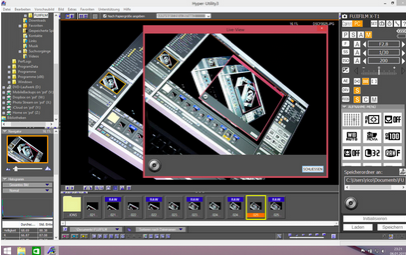 X-T1: Tethering with Adobe Lightroom and Fujifilm HS-V5
Talk to Rico (open forum for questions & feedback)
Rico's Books at Rocky Nook – Fuji X Secrets Workshops – Rico's Flickr Sets
The Fujifilm X-E2: Beyond the Manual (use coupon XPERT40 for a 40% discount)
Istanbul Calling – Fuji X Secrets X30 Workshop in Nuremberg
—
My new book featuring 111 X-Pert tipps for X-T1 users will be available as an eBook this month, with a printed version following in March. Let's have a quick look at USB tethering options for the X-T1 that are available after Fujifilm's press announcement from earlier today.
Tethering requires you to connect your X-T1 to a computer with a USB cable. To make it work, select SET-UP > USB MODE > PC SHOOT AUTO. This makes sure that your tethering software (Adobe Lightroom or Fuji's HS-V5) will recognize the camera.
A tethered X-T1 operates in single shot mode only, so the setting of the DRIVE dial has no significance. There are two basic tethering modes: camera mode and PC mode.
Camera mode means that the camera is still operated by the photographer. In this mode, tethering transfers the recorded images directly to the computer for review and further processing. The only remote control capability is a remote shutter release.
PC mode means that the camera can be located elsewhere (like a remote location). It can be remotely configured and controlled from the PC running the tethering software. There's also a live view image on the computer, so the person operating the computer can see what the camera is seeing.