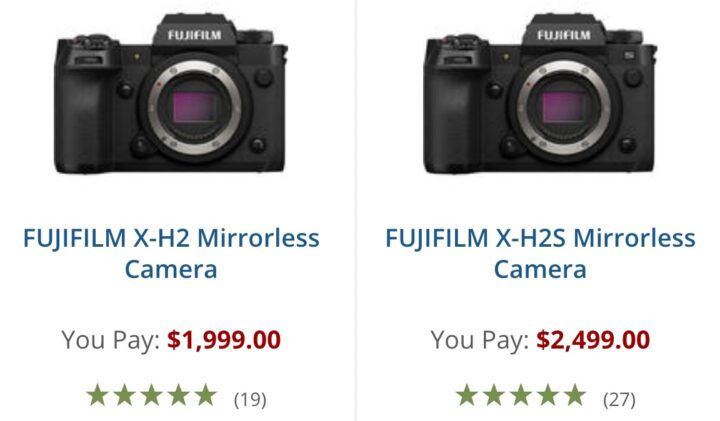 Explora
Oh yes… it's that time of the year when everybody starts listing the best and worst gear of the year.
The first list we got is this one over at Explora, where the B&H team declared the Fujifilm X-H2 and X-H2s the best cameras of 2022.
You can read why they included both X-H2 and X-H2s on the top spot and what they say about it, read the full article at B&H Explora.
CineD
CineD does not limit themselves to test gear in a lab. Nope, they actually work with the cameras, shoot mini-documentaries and are out on the field with gear that needs to get the job done.
And from all cameras launched in 2022, the one that really stood out for them was the Fujifilm X-H2.
So much so, that they declared it the best mirrorless camera of 2022 (for video).
It's no surprise that it won over the Fujifilm X-T5, as CineD is more video-centric in their content creation, and for that purpose the Fujifilm X-H2 simply offers more flexibility over the X-T5.
With up to 8K ProRes HQ internal recording and a 40.2MP sensor, this camera is aimed to satisfy the needs of serious content creators. This camera is extremely flexible when it comes to recording formats and resolutions, promising to assist you when negotiating with clients about their final output needs.

This FUJIFILM X-H2 has become an all-rounder for us at CineD. It's like having a "Swiss Army Knife" at our disposal.
You can read their full article on why they awarded the Fujifilm X-H2 (also over the X-H2s) here at CineD.