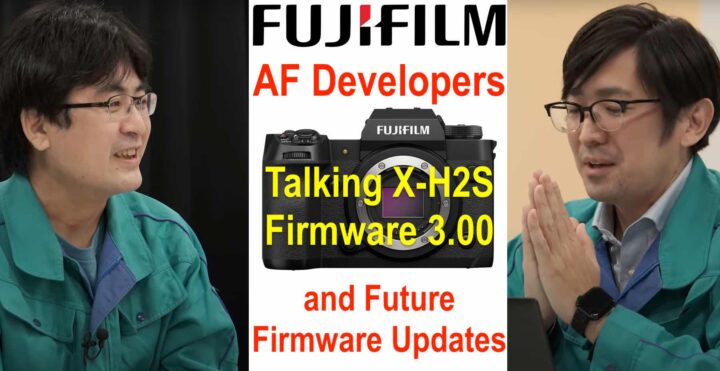 Fujifilm's X-H2S product planers and Autofocus developers meet in the latest X-Lab episode to talk about the improvements Fujifilm made with firmware 3.00 on the X-H2S.
Now, it's again available only in Japanese so we have to rely on the automatic YouTube translation tool, which is far from ideal.
But don't worry, you don't have to do that. I went through this at 6:30 AM while drinking my coffee and I will sum it up for you below.
But if any Japanese speaking reader would like suggest corrections/additions to my summary, feel free to do so by writing me at fujirumor@gmail.com or drop it down below in the comments.
Summary