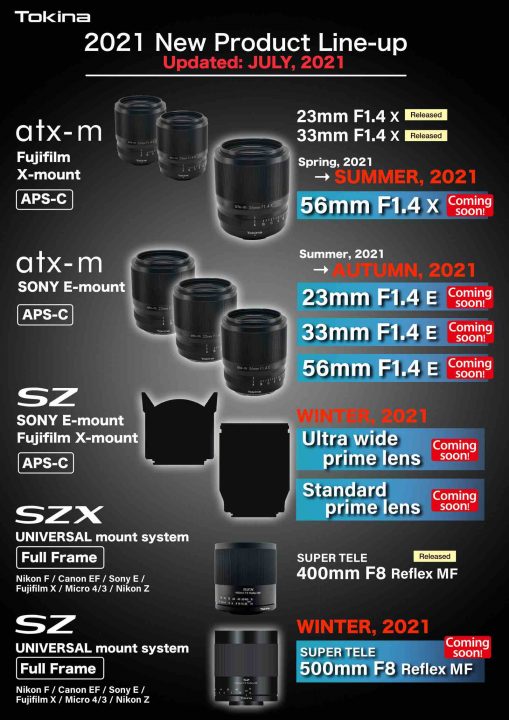 Tokina has updated its lens roadmap, which includes new lenses also for Fujifilm x mount.
First off, in addition to the already exisiting autofocus lenses TOKINA atx-m 23mm F1.4 X and TOKINA atx-m 33mm F1.4 X, they finally gave us a release date for the TOKINA atx-m 56mm F1.4 X, which will come as soon as this summer.
These are basically all rebranded Viltrox lenses.
New to the roadmap are the following APS-C lenses for Fujifilm X mount to come in Winter 2021.
SZ Ultra Wide Prime Lens (APS-C lens)
SZ Standard Prime Lens (APS-C lens)
SZ 500mm F8 Reflex MF Lens (Full Frame Lens – Universal mount System)
Tokina has been explicitly mentioned by Fujifilm as getting official support (they have Fuji's AF protocols). That's always better than relying solely on reverse engineering.
And now, Sigma, it's your turn!
Press Release