For most users of X-Series cameras, do-it-yourself sensor cleaning with blowers, sticky sticks or swabs is a matter of course. However, things can get a little bit tricky if your camera has IBIS.
Sooner or later, cameras with interchangeable lenses get dust or dirt on the sensor. When the built-in sensor-cleaning function (SET UP > USER SETTING > SENSOR CLEANING > OK) doesn't help, you can clean the sensor by yourself.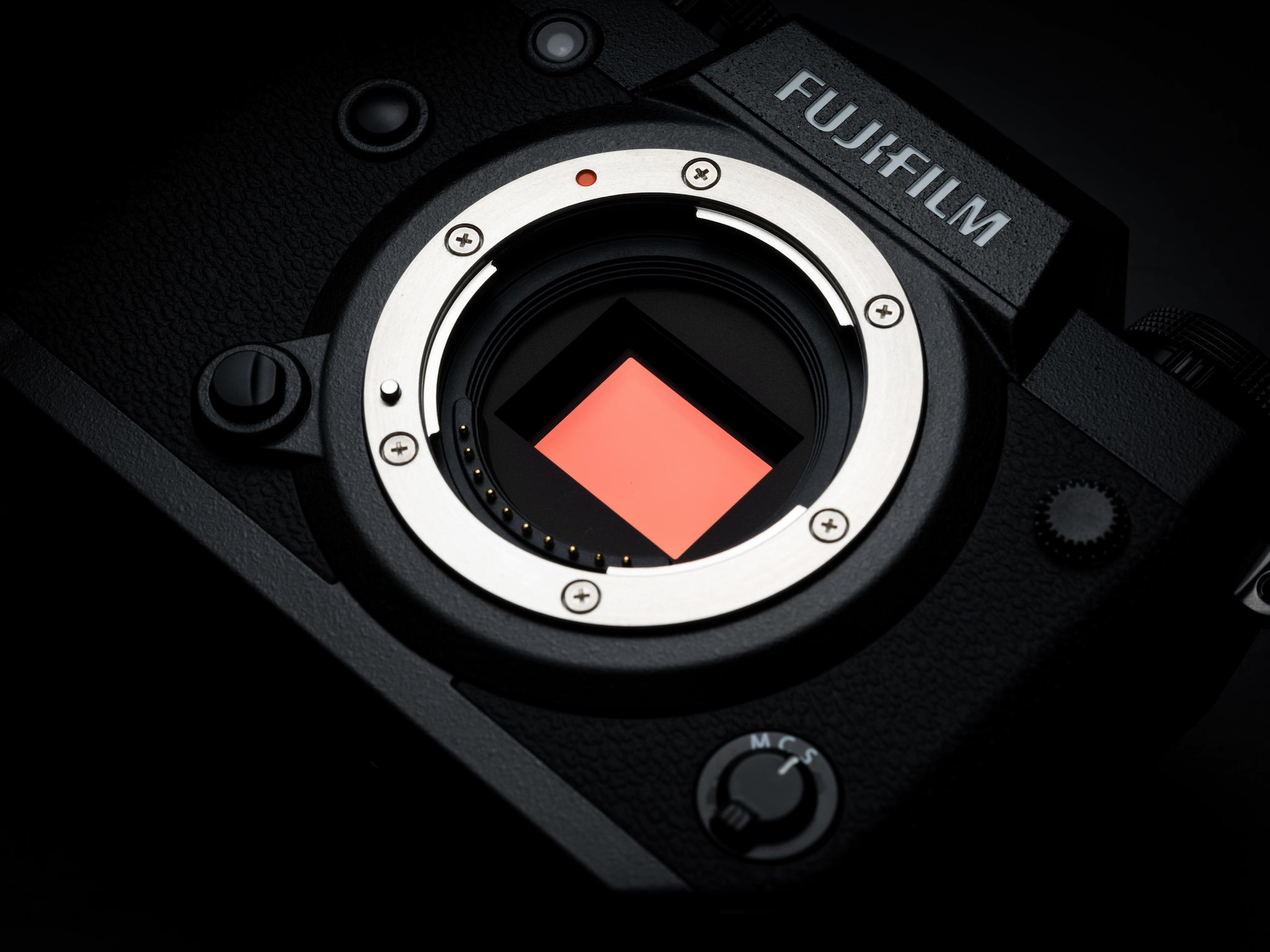 If you leave your camera's sensor exposed, it will soon collect dust and spots from dried fluids.
Popular Sensor Cleaning Options
Touchless cleaning involves using a blower, like the Giottos Rocket Air Blaster, to rid the sensor of dust particles. A key feature of such devices is a filter in the intake valve that prevents contaminated (dusty) air from being blown against the sensor.
Caution! Don't use compressed air from aerosol cans that contain propellants. Particles could hit the sensor like tiny projectiles and damage the protective surface!
Tough sensor dirt (like water or oil stains) requires wet cleaning with a sensor swab. They consist of wipers that are wetted with special cleaning fluids. Wipe one side of the swab from left to right over the full width of the sensor, and then from right to left with the other side of the swab. Your X-mount camera requires swabs that match APS-C-sized sensors.