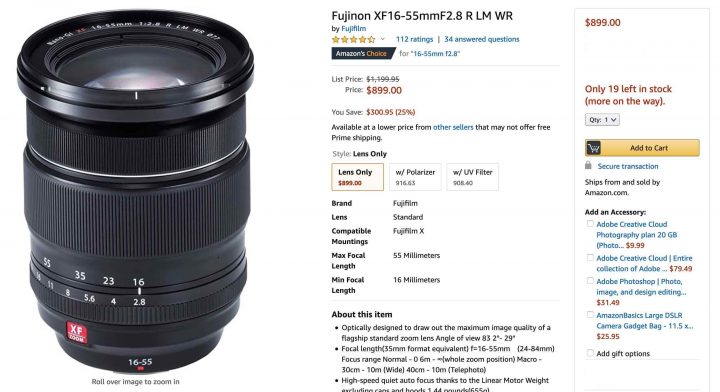 The Fujinon XF16-55mm f/2.8 is now $300 off only at AmazonUS (shipped and sold by Amazon).
Now, Fujifilm just launched new X and GFX deals, but the XF16-55mmF2.8 is not included in the official deals.
This means, that this is an error by AmazonUS, so, if you are interested in this lens, place your order and cross fingers to get it shipped before they realize the error, or that in any case AmazonUS will honor the price.
Pretty sure the deal will, as usual in these cases, be removed very soon.
For your convenience, down below is the full list of official Fujifilm deals (where the XF16-55mmF2.8 is not included, and therefore it is still sold for $1,200 at BHphoto and Adorama)
Lenses
X Bodies
GFX Bodies