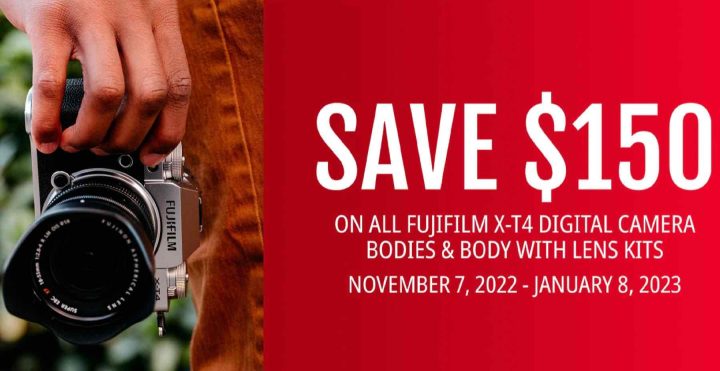 The inevitable just happened. The Fujifilm X-T4 is now in offer in various combination with a $150 discount.
The X-T4 is no longer manufactured, so this is the last stock remaining (and some of it is already no longer available at some stores).
Still running for 1 more week: the $300 discount on the original XF56mmF1.2 R.
Latest Gear