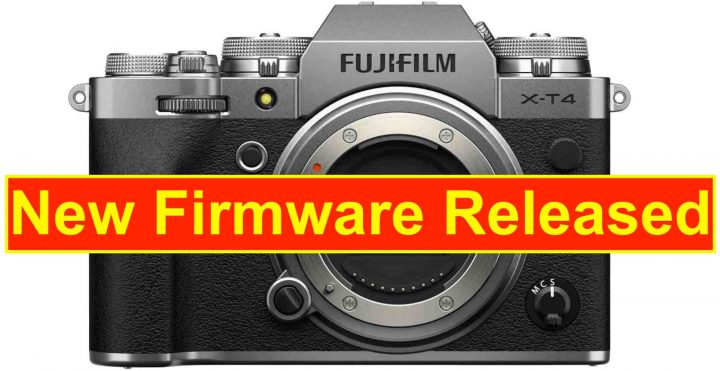 Fujifilm has finally released the Fujifilm X-T4 firmware 1.40 that the Fuji Guys inadvertently leaked last week.
A new firmware for Fujifilm X-H1 should be released shortly, too. It fixes an annyoing IBIS bug when the X-H1 is used with the brand new Fujinon XF70-300mmF4-5.6.
Also, recently Fujifilm released firmware updates for Fujifilm X-T3, GFX50S and GFX50R as well as for X-E4, X-S10 and X-A7.
Down below the full details for X-T4 firmware 1.20.