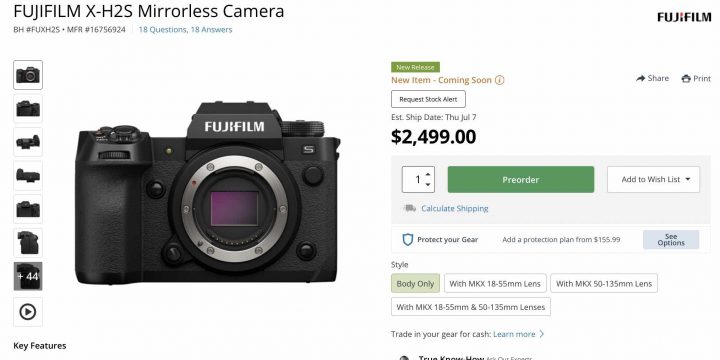 Announcement days are exteremely busy and so much content is spilled out all at once.
In fact there is so much out there, that most just watch the videos of the biggest channels and skip out on others.
This means that is easy to miss out on something.
And quite frankly, smaller channels can sometimes kick out better content and coverage than well known and established ones.
Well, today I'd highlight one review that I am not sure how many of you have seen. It comes from tb- photography, who runs an 11K subscribers channel.
It's all worth a watch, but for the purporse of this article I'd like to focus your attention on the part that shows subject and animal tracking at work (min. 11:16 to 12:16)
For being pre-production, I believe the Fujifilm X-H2S did an astonishing job, especially with Pre-AF turned on.
And again: it's pre-production, so it can only get better from here on.
Go see by yourself. The video below will start at 11:16 for 1 minute of new AF tracking glory ;).