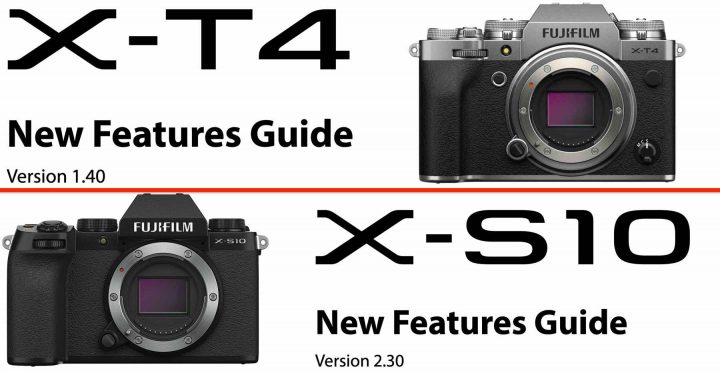 Earlier today Fujifilm has released these firmware updates for the following cameras: X-T4, X-S10, X-Pro3, X100V, GFX100S and GFX100.
And since the firmware for the Fujifilm X-T4 and Fujifilm X-S10 add support for the Tascam CA-XLR2d-F XLR, Fujifilm did release also a New Features Guide for these two cameras.
A future update should bring support for Tascam CA-XLR2d-F XLR also to the Fujifilm GFX100S.
Fujifilm X-T4 New Features Guide
English, Français, Deutch, Español, Italiano, Nederland, Polski, Svenska, Norsk, Dansk, Pусский, Suomi, 中文简, 中文繁體, 한국어, ภาษาไทย, Arabic
For the full list of firmware details and download links, check out this article here.
The Fastest Growing Fujifilm Group
Join Our Owners Groups