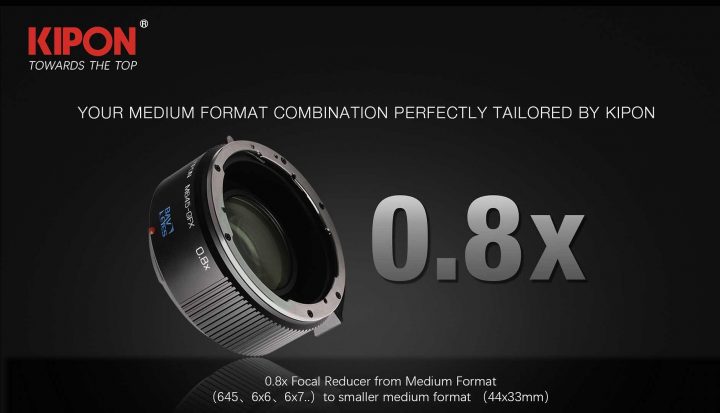 Kipon has just announced their Kipon Focal Reducer 0.8x for using Medium Format Lenses on Fujifilm GFX cameras.
There are the various versions available
Pentax 645 – GFX
Pentax 67 – GFX
Mamiya 645 – GFX
Pentacon 6 – GFX
Hasselblad V – GFX
Shipping will start July 18.
Kipon products for Fujifilm can be found at AmazonUS here and BHphoto here.
This particular focal reducer is for now available directly at the Kipon store here (with 12% launch discount)
Focal Reducer 0.8x for using Medium Format Lenses on Fuji G Mount Camera