Voigtländer VM-X Close Focus Adapater for Fujifilm X Mount Cameras – First Images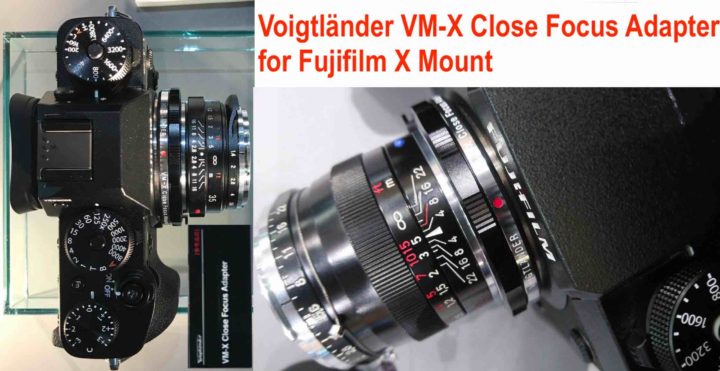 At the CP+, Cosina displayed for the first time their Voigtländer VM-X close focus adapter, which will allow you to use Voigtländer VM and Zeiss ZM lenses on Fujifilm X-mount cameras.
The official Cosina PDF sheet says here – found via dc.watch here
"[google translated] Factorender VM mount and ZEISS ZM mount only. Mount adapter for mounting on Fujifilm X mount body. By incorporating a 4 mm stroke helicoid, it is possible to shoot "closer" from the shortest shooting distance of the lens body."
FYI: also the Fujifilm X mount Zeiss Touit autofocus trinity is made by Cosina.
Images of the new adapter on Fujifilm cameras below.
Don't miss a single CP+ Fujifilm tidbit, and be the first to know by following FujiRumors on Facebook, RSS-feed, Twitter, Youtube and Instagram
images found via twitter at 古見 and nog
Images Below