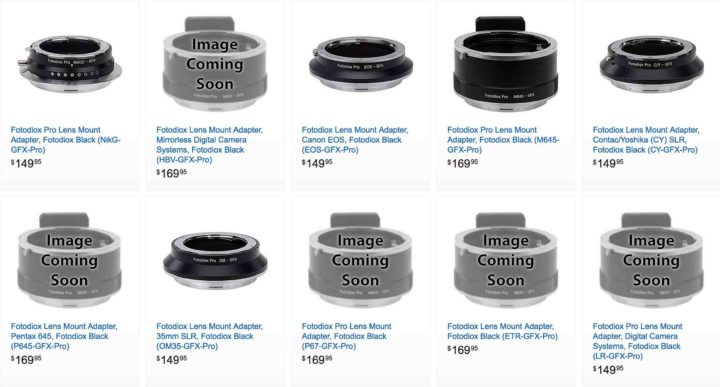 New Life for Old Glass !
I already reported about the first 5 Fotodiox adapters here. Well, Fotodiox now added 5 more adapters for Bronica, Pentax, Leica and Hasselblad lenses.
You can check out the full list here at AmazonUS
NEW – LAUNCHED IN MARCH 2017
LAUNCHED IN FEBRUARY 2017
8,500 GFX owners and fans are discussing all things GFX at our GFX Facebook group. For GFX-exclusive news and rumors check out the dedicated GFX facebook page.
Fujifilm GFX: USA BHphoto, Adorama, AmazonUS EU: AmazonDE, CalumetDE AmazonUK, WexUK, ParkCamerasUK, PCHstore AUS: CameraPro
cheers

Fuji X Forum, Facebook, RSS-feed and Twitter