World's First Fujifilm X – Contax N Smart Adapter with Autofocus & Electronic Aperture Control (Canon EF Possible in Future)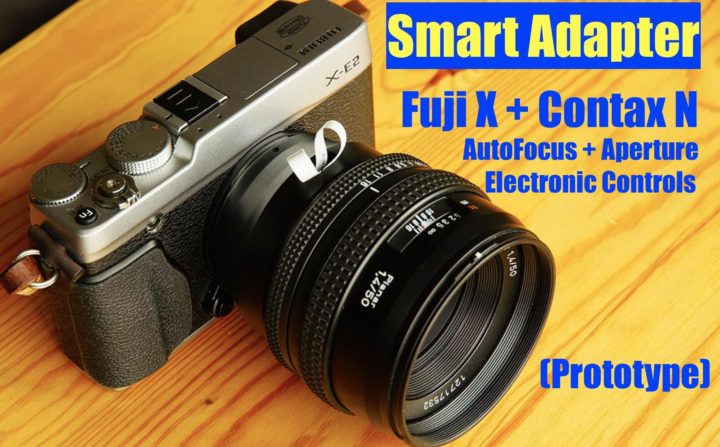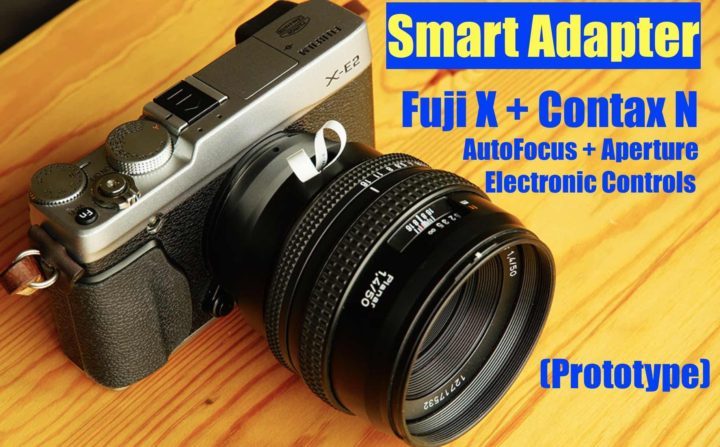 Fringer has developed world's first Fujifilm X mount – Contax N electronic adapter. This adapter will give you autofocus and electronic aperture control. It's a prototype for now, so it's still under development, and the time to market is currently unknown. But in the video below, you can see how the Fujiflm X-E2 works fine with the Carl Zeiss Planar 1.4/50.
The developer says that in the future, it may support other auto lenses such as Canon EF mount lenses.
Go to fringerdev.strikingly.com to see more details.
Contax N Glass:
Planar T* 1,4/50 mm

Planar T* 1,4/85 mm

Makro-Sonnar T* 2,8/100 mm

Tele-Apotessar T* 4,0/400 mm

Vario-Sonnar T* 2,8/17–35 mm

Vario-Sonnar T* 3,5–4,5/24–85 mm

Vario-Sonnar T* 3,5–5,6/28–80 mm

Vario-Sonnar T* 3,5–4,5/70–200 mm

Vario-Sonnar T* 4,0–5,6/70–300 mm