Sony A7sIII vs Fujifilm X-T4: "Fujifilm X-T4 comes with Top-notch Features at a Much More Affordable Price"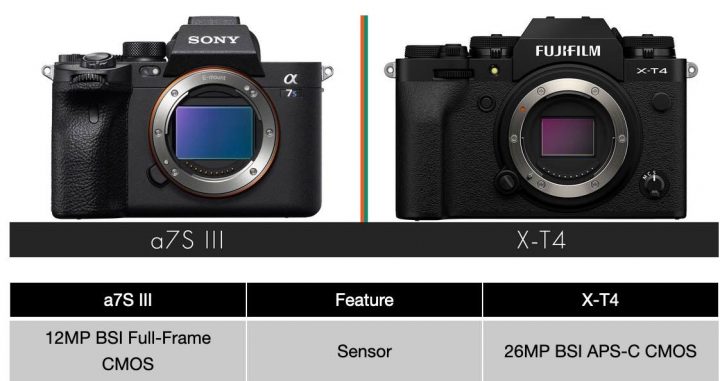 Maybe the news might have passed under the radar, overshadowed by the Fujifilm announcement of the Fujifilm EF-60 flash and the Fujifilm EF-W1 commander, which everybody talks about today.
But I'd like to dedicate a space to a new camera that has been announced today, just in case you didn't know, and it's called Sony A7sIII.
It's a fantastic camera, mainly for video, and it's basically Sony's statement that you better do not mess with them, when it comes to full frame cameras with great video performance.
BHphoto has put up a comparison roundup, where they compare the Sony A7sIII with the following cameras:
Overall they talk very good about the new Sony A7sIII and it wins many comparisons overall, although it's though to compare cameras, which, in some cases, serve a different purpose.
However, overall, one of the cameras that comes out best from this comparison, is the Fujifilm X-T4, because, as they write:
the X-T4 comes in with a top-notch feature set at a much more affordable price […]

It does take advantage of that sensor size to create a smaller, yet still super-capable stills and video system that comes in at a much more affordable price point.
Read the full comparison here.
This kind of underlines once again the strength of an APS-C system: the balance!
But we have already discussed the balance vs. compromise argument in this dedicated post.
Congratz Sony, it's a wonderful camera. But also congratz to Fujifilm, for releasing such a well rounded package with the X-T4.
Follow FujiRumors on Patreon, Facebook, Instagram, RSS-feed, Youtube, Flipboard and Twitter
Our Owners Groups
Our Facebook Pages