Sigma Keeps Teasing Fujifilm X Mount Lenses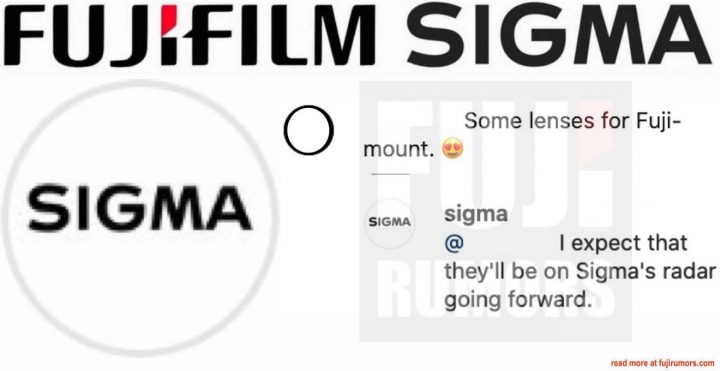 Sigma has teased Fujifilm X mount lenses in the past:
And apparently they do not stop here.
In fact, when recently asked if there will some lenses for Fujifilm, Sigma answered on their social media:
I expect that they'll be on Sigma's radar going forward.
The difference to the past is that this time they did not give any time indication (2021). Maybe the worldwide shortage of chips has forced Sigma to change plans and move the release back to 2022?
On the good side: they don't say "hopefully" we will see Fuji X mount lenses coming (as they did in the past), but they "expect" them going forward.
2021, 2022, we waited so long that at this point it does not make a massive difference anymore. Just give us Sigma X mount lenses in not so distant future ;).
The Fastest Growing Fujifilm Group
Join Our Owners Groups
Join Our Facebook Pages