Sigma Can't Stop Teasing Fujifilm X Mount Lenses and Says Our Patience Will be Rewarded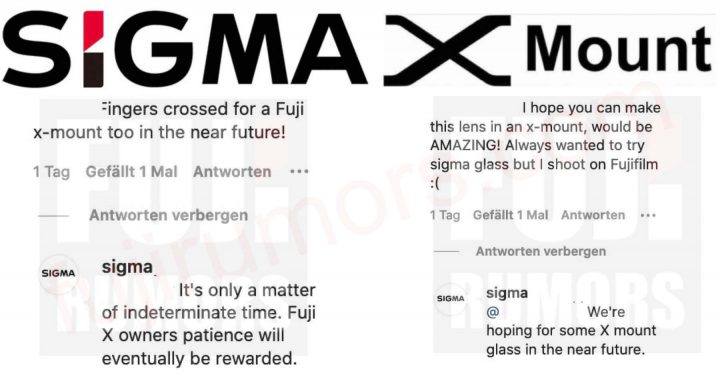 Back in February 2021, Sigma teased Fujifilm X mount lenses coming for 2021.
Since then, Sigma confirmed the speculations by sharing several additional hints about such lenses.
And speculations basically became facts when the Sigma CEO himself said here that they are now looking on how to satisfy Fujifilm customers.
So while at this point we can be sure that something is coming, we are not so sure on when it will come.
Sigma's own hinted timeline of "within 2021" seems to be no longer an option as I doubt any company plans major announcements during the holiday season.
In fact, in the latest hints Sigma offered on their social media, they say:
It's only a matter of indeterminate time. Fuji X Owners patience will eventually be rewarded
and…
We are hoping for some X mount glass in the near future
I don't blame Sigma, as in times of parts shortage it must be complicated for companies to plan rocksolid release dates, hence I accept them being vague. I just wish at this point they'd stop teasing and just knock at our computers when they have something more solid to announce.
You Voted: These are Your Most Wanted Sigma (and Tamron) lenses for Fujifilm
We Have It!
30K+ Members in Record Time and Growing Faster than Ever!
Follow FujiRumors on Patreon, Facebook, Instagram, RSS-feed, Youtube, Flipboard and Twitter
Join Our Owners Groups
Join Our Facebook Pages