Ron Howard Shoots New Star Wars Movie… and Fujifilm X100F :)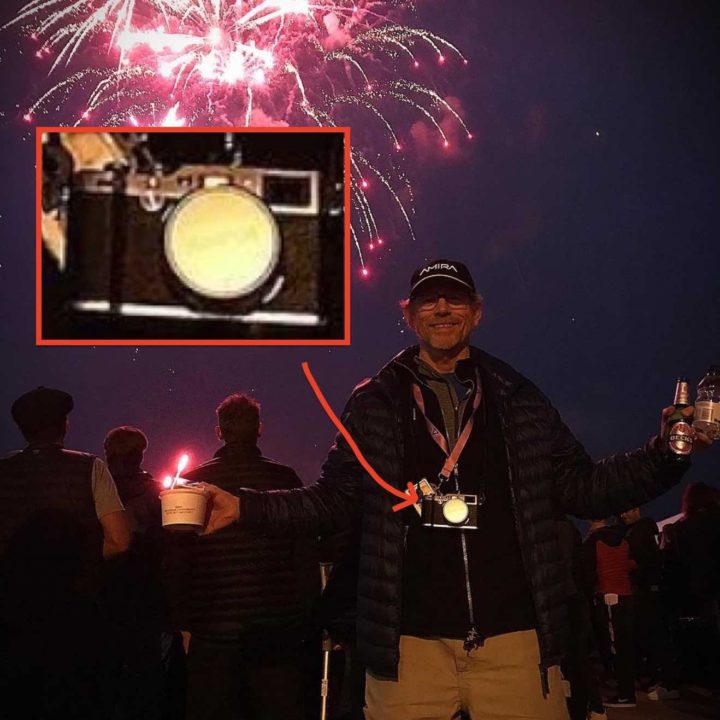 from Ron Howard's Instagram: "That's a wrap on principle photography for #Solo Many thanks to an extraordinary cast and crew for a tremendous creative experience"
Fujifilm X100F
There is a long list of celebrities shooting Fujifilm, and now we can add another one: Ron Howard.
Ron Howard is currently working on the new Star Wars Movie "Solo: a Star Wars Story", and he just posted am image on Instagram, where you can see how he rocks the Fujifilm X100F. Feel free to give him a warm welcome to the X side of life the Force over at his instagram here.
It's nothing new, that Hollywood loves Fujifilm cameras. Ron Howard shoots the X100F. The official photos of the recent "Dunkirk" blockbuster had been taken with an X-Pro2 with XF18-135, the X100S was the travel camera of Hector, in the Movie ""Hector's Search for Happiness" (which I saw in the airplane, when flying back from Cambodia) and the Fuji X-Pro1 was used in the Movie "The Neon Demon" by Nicolas Winding Refn. Another movie using Fujifilm X-T2 is Den of Thieves. X-series cameras are also used in TV series like Parenthood TV, The Last Ship and by lots of celebrities.
And here is an X100F roundup for you guys. Enjoy it.
Fujifilm X100F: BHphoto, Adorama, AmazonUS, Focuscamera
Giuseppe Pitino – Modica – X100F… just one of the many great images shared at the Fujifilm X100F facebook group