Mitakon Zhongyi Speedmaster 65mm f/1.4 for Fujifilm GFX Available Now and Reviews
Mitakon Zhongyi Speedmaster 65mm f/1.4
The Mitakon Speedmaster 65mm F1.4 for Fujifilm GFX is now available now at AmazonUS (via third-party) and eBay (check the warranty). Expect it to be available soon also at BHphoto and Adorama. You can also grab it directly at zyoptics.net with 5 year warranty.
Beta testers of the Mitakon 65/1.4 like Jonas Rask have already shared samples at our Fujifilm GFX facebook group since several weeks, such as Jonas Rask, who who say here:
"It's a fantastic lens that I've really enjoyed shooting the past months. Not as sharp as the GF63 counterpart wide open, but it holds up really nice when stopped down.
Wide open, corners are not as sharp as center – obviously. But it has minimal vignette. Just to be clear, I was told that this is NOT a converted full frame 50mm f/0.95.
What you will get with this lens is a really unique look to your images.
We've all heard the phrase "I love that medium format look" – which basically translates into "Wide field of view combined with narrow depth of field"
This lens will make your full body portraits look like something out of a Pentax 67 with 105/2.4.
You can obviously achieve this look with other lenses (Voigtländer 58/1.4, Minolta 58/1.2 etc) But the Mitakon just feels right at home on the GFX with its native mount and size."
Jonas Rasks' full Mitakon 65mmF1.4 review can be read at jonasrask here.
Follow FR on Facebook, Instagram, RSS-feed and Twitter
GFX COMMUNITIES
Fujifilm GFX facebook group
Fujifilm GFX facebook page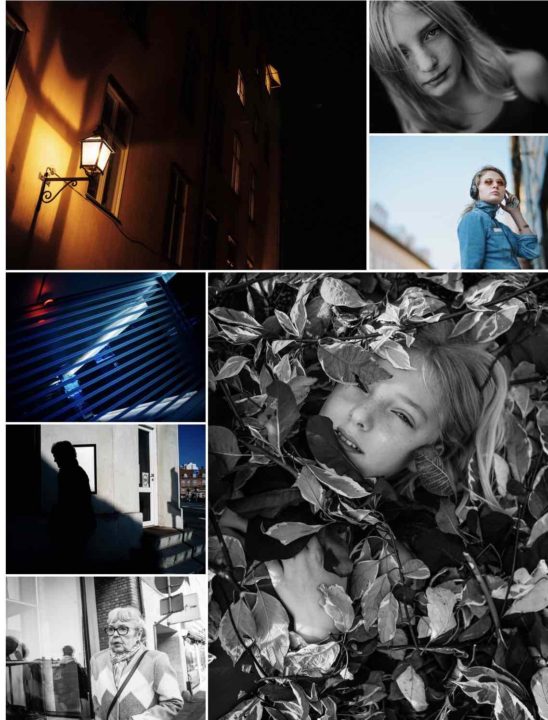 Press Release
ZY Optics releases the Mitakon Speedmaster 65mm f/1.4, designed specifically for Fujifilm GFX cameras
Shenyang China, Nov 30, 2018 – Zhongyi Optics (ZY Optics) has released a new Mitakon Speedmaster 65mm f/1.4 for Fujifilm G mount, the fastest standard-length native lens for Fujifilm GFX cameras.
Offering a natural perspective (50mm field-of-view) along with a fast maximum aperture, the Mitakon 65mm f/1.4 is a versatile normal focal length prime characterized by its bright f/1.4 aperture to suit working in low-light conditions. It also affords a great degree of control over depth-of-field for isolating subjects from the background and producing selective focus effects.
A carefully-designed 11 elements in 9 groups optics system with 2pcs of HRI (High Refractive Index) & 2pcs of UD (Ultra-low dispersion) elements successfully minimizes the chromatic aberrations and delivers exceptional image quality to meet the demanding 51.4MP sensors.
A rounded nine-blade diaphragm helps to produce a softly diffused out-of-focus rendering (bokeh). The enclosure of the lens is made of metal to strengthen its durability.
The built-in retractable lens hood design successfully minimizes the stray lights from entering the frame and at the same time, saves the trouble of losing the lens hood when you are on- the-go.
Pricing & Availability
Mitakon Speedmaster 65mm f/1.4 is now available to ship and purchase at ZY Optics authorized resellers and at our official website (http://www.zyoptics.net/). The Recommended Retail price is USD 799/pc.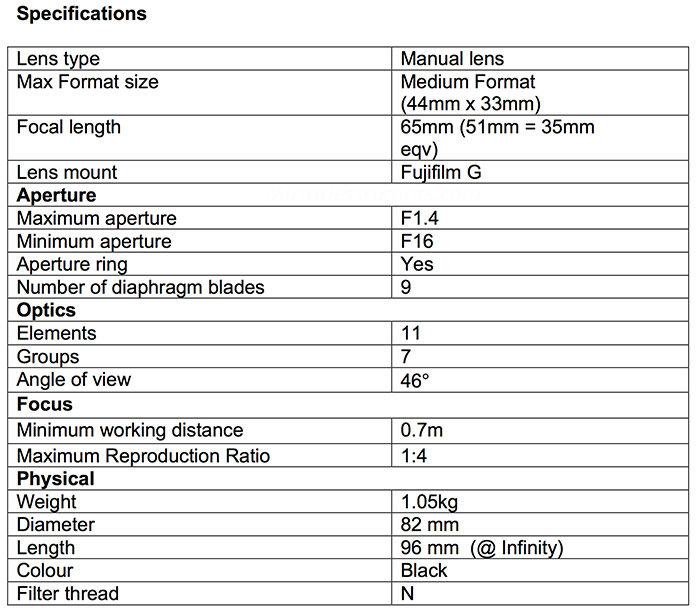 Shenyang Zhongyi Optical and Electronic Company (ZY Optics) is a leading Chinese camera lens & adapters manufacturer. We currently manufacture and distribute lenses and lens turbo adapters under the brand name of 'Mitakon' & 'Zhongyi'.
For more information about Shenyang Zhongyi Optical and Electronic Company Limited and our products information, visit our official website http://www.zyoptics.net
Product Page