Phase One Says Capture One Won't Support the Fujifilm GFX: "It's a Direct Competitor of Our Core Business."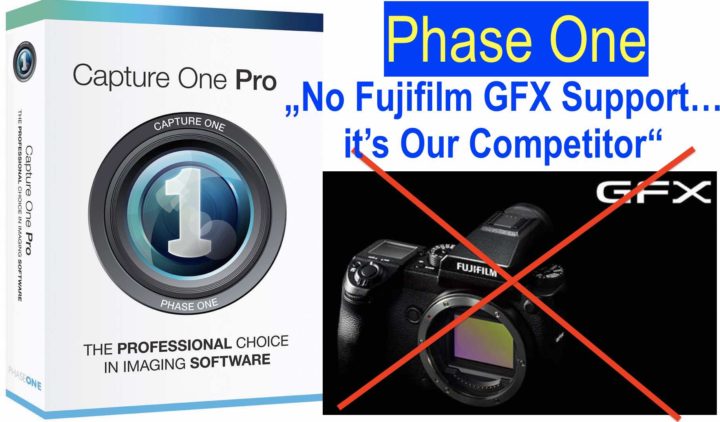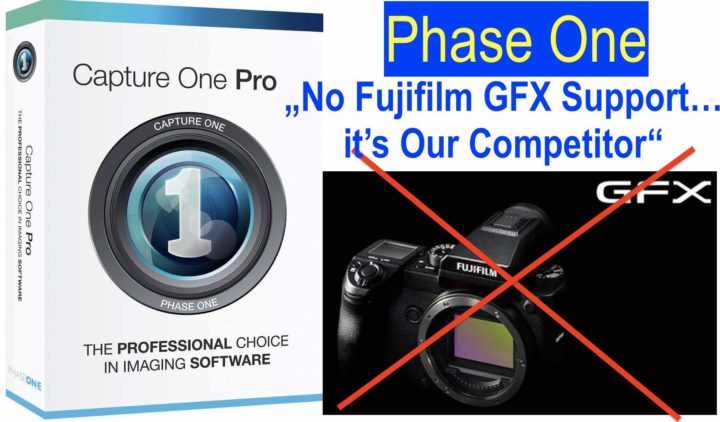 A Fujifilm GFX facebook member asked Phase One, if they are going to support the Fujifilm GFX. Phase One answer was clear:
"It is unlikely that we will support the Fuji GFX 50s – we have a long standing policy of not providing support to direct competitors of our core business."
Capture 1 also does not support all other Medium Format cameras that are not produced by Phase One, and they already said they won't support the Hasselblax X1D either. So let's hope somebody in the Fujifilm community will figure out a fix for that, just like Pentax users did with capturefix, which allows them to work with Pentax 645 files in C1.
With that said, I hope that Capture One will at least work on better support for Fujifilm X-series cameras (especially X-TransIII cameras). We still have no lossless RAW support, no metadata support, no official film simulations, – X-Pro2/T2 no lens correction possible (raw files)…