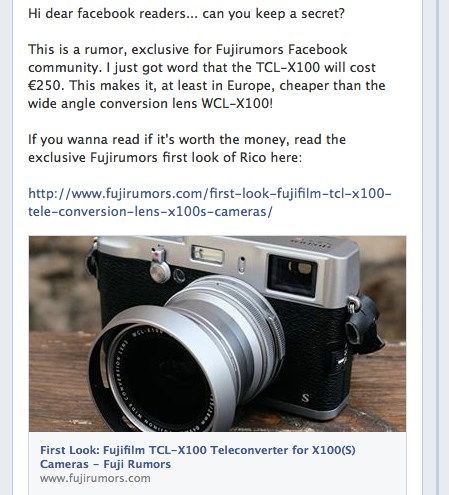 Who follows Fujurmors on facebook will probably already know it: a source, who shared with us a correct rumor in the past, told me that the TCL-X100 will cost €250 in Europe. This makes it a bit cheaper than the WCL-X100, which, at its launch, cost $300 Euro and now costs €270 at AmazonDE.
For a first look at the TCL-X100 check out Rico's X-pert corner special here.
In USA, the WCL-X100 cost $400 at the launch (currently $315-$330 at AmazonUS). The rumored price is of $350, as already shared here.
TCL-X100 listed at BHphoto. Still no official price listed.