Fujifilm X-T100: Do We Really Need it and Will You Buy it? See the FULL SPECS and VOTE the POLL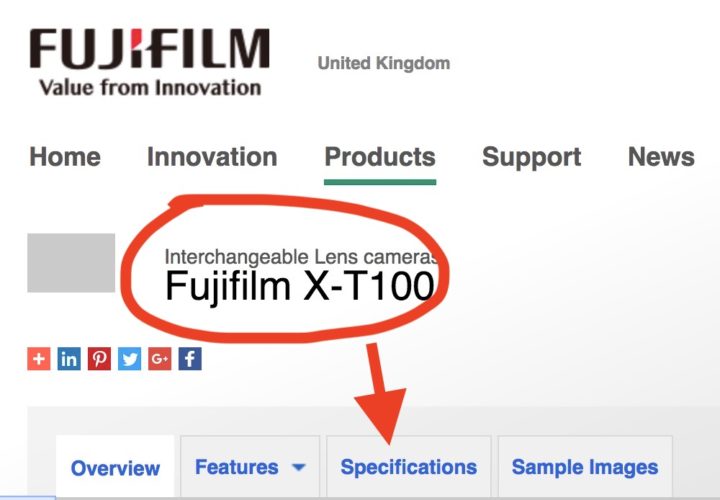 Fujifilm X-T100 – Do We Need It?
Earlier today the full specs of the Fujifilm X-T100 leaked at FujifilmEU… and they confirm all the rumors that we have shared since we started the X-T100 rumor marathon in September 2017:
According to rumors shared exclusively for you here on FujiRumors, the announcement is set for May 24.
Now the question is: does the Fujifilm X-T100 makes sense to you?
Fuji's idea is clear: the Fujifilm X-T100 will close the gap between the EVF-less Fujifilm X-A5 and Fuji's mid-range X-Trans Fujifilm X-T20 and compete with cameras like the Olympus OM-D E-M10 Mark II and the Sony A6000
Since it has an EVF (first APS-C Bayer X-series camera to have it), it could potentially attract those enthusiast photographers, who are attracted by the X-system, but are scared by the fake myths surrounding the X-Trans sensor (personally I am an X-Trans fan).
I think that most of you guys reading this blog, won't care much about the Fujifilm X-T100. But just like the X-A5, I think also the X-T100 could find a huge fellowship. To me, it is a good move by Fujifilm, although personally I'd go for the X-T20 over the X-T100.
But no matter if the X-T100 is interesting or not, I will be sleepless and work restlessly on the live blogging on May 24.
So, if you find yourself bored after you…
had dinner
your kids went sleeping
your better half is out for an evening with friends
your favorite TV show ended
you finished cleaning the windows of your apartment
… then you are invited to join our live blogging on May 24 and to follow us on Facebook, RSS-feed, Twitter.
It won't be the most epic of all announcements, but there are some things that might still be interesting and indicate some future features also of high-end Fuji cameras, like the "newly designed 3-way tilt screen". And then, who knows… maybe there will be some big surprises too :) .
In any case you can count on me: I am 100% focussed and ready for a non stop live blogging… no matter what comes.
Vote The Polls

Loading ...
_ _ _

Loading ...