Fujifilm X-T100 with 24 MP Bayer Sensor and Selfie Screen. Do You Want a Fujifilm X-T3 with Selfie Screen? – POLL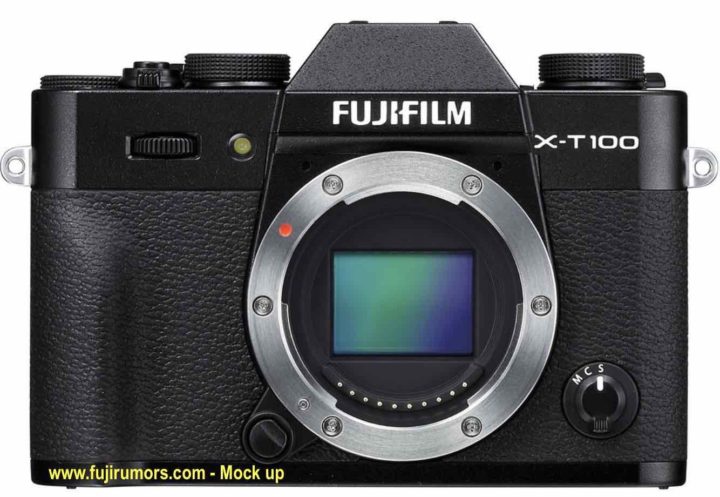 Fujifilm X-T100
Hey all…
So you really missed it? I just had birthday!!!
But don't worry… I am so busy at the moment, I almost forgot that I have birthday by myself, seriously.
Luckily a source didn't forget it, and decided to make me… and hence all of you.. a little rumor-birthday present :).
It's about the Fujifilm X-T100.
When we first shared the first Fujifilm X-T100 rumor back in September 2017 (!!!) we told you that this will be a camera that will cost less than the Fujifilm X-T20.
A few days later, we were told it will have a Bayer sensor, hence joining the X-A series as Fujifilm's so far only Bayer sensor cameras.
Well, this morning I had a chat with a source, and it passed me two more rumors about the Fujifilm X-T100
24 Megapixel Bayer sensor
Selfie Screen
If true, then this would be Fuji's first DSLR-style camera (centered viewfinder with hump), to have a selfie screen.
Unlike the Fujifilm X70 and X-A cameras, the screen won't tilt upwards, since there is the viewfinder in the way. The source could not give me further details (it does not know if it tilts down or out on the side), but it is sure the screen is "Selfie-fit".
Of course I asked further details, but the source does not know more at this moment. However, I submitted a bunch of questions, and it told me it will try to find out more about it, if possible. If you have questions too, drop them in the comments… the source will read them and eventually add them to my list of questions.
But this is just the beginning… follow FujiRumors on Facebook, RSS-feed, Instagram, Youtube and Twitter to get more rumors :)
Fujifilm X-T3
Here on FujiRumors we have already leaked the core specs and more of the Fujifilm X-T3. A little recap:
But speaking of Selfie screens, would you like a Selfie screen like the X-T100 also on the X-T3? Feel free to vote the Poll down below and to motivate your choice in the comments.

Loading ...