New Fujifilm X/GFX Savings with Up to $500 Rebate on Lenses and Cameras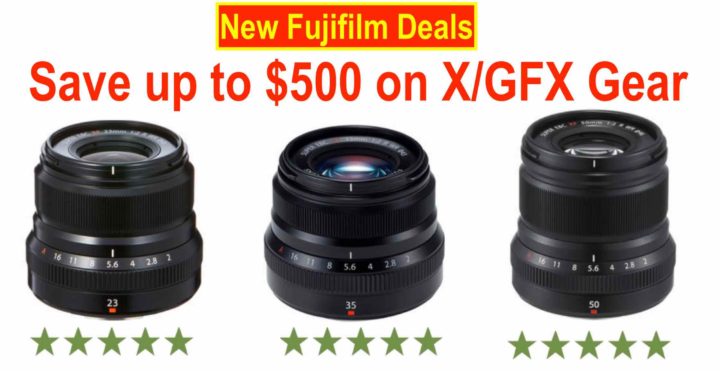 Fujifilm Savings
New Fujinon XF and G lens deals are now running in USA.
The new deals are not as strong as the ones that expired back in March, but this time Fujifilm included lenses and cameras, that were not discounted last time
See all deals here.
Check out the full list below.
GFX 50R

G Mount Lenses
X Cameras
X mount Prime lenses – save up to $250
X mount Zoom lenses – save up to $200