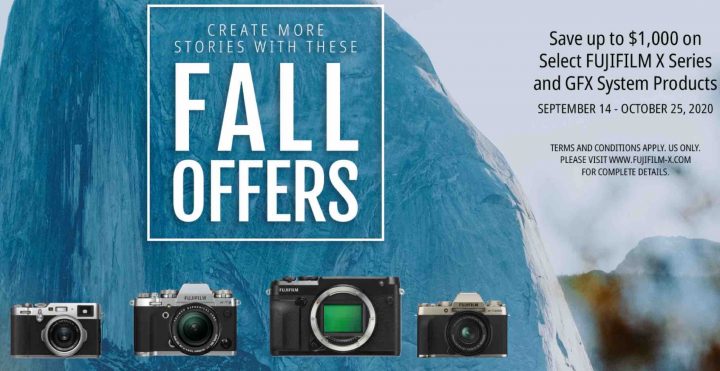 Fujifilm has just launched its Fujifilm Fall Offers.
Some deals are the same of the last Fujifilm summer deals (X-E3 and X-T3). Other deals are even better than the latest summer deals (X-T200 now you save up to $300 instead of $100 only).
New entries: the deals on the XF lenses and X100F.
There is a nice $150 price drop on the XF56mmF1.2, which is Fuji's answer to the top sales the XF50mmF1.0 is having.
XF Lens Deals
*All the lens XF lens deals listed above include a free download of Luminar 4.
X Camera Deals
GFX Bodies