New Firmware Features Guide for Fujifilm GFX100 (v 4.00), GFX100S (v 1.10) and X-S10 (v 2.00)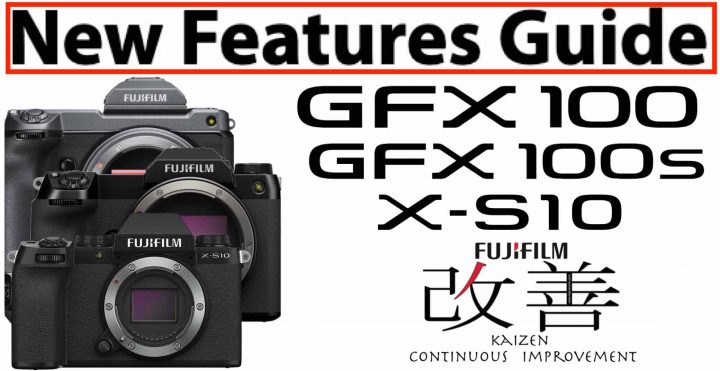 Earlier today Fujifilm has released a major firmware updates for Fujifilm GFX100 and X-S10, and also a new firmware also for Fujifilm GFX100S.
The changes are substantial and require Fujifilm to update the owners manual for these cameras.
Down below you can find the link to the "New Features Guides" published by Fujifilm.
Fujifilm GFX100 New Features guide for Firmware ver.4.00
English, Français, Deuts, Español, Italiano, Nederland, Polski, Svenska, Norsk, Dansk, Pусский, Suomi, 中文简, 中文繁體, 한국어, ภาษาไทย, Arabic
Fujifilm GFX100S New Features guide for Firmware ver.1.10
English, Français, Deutsch, Español, Italiano, Nederland, Polski, Svenska, Norsk, Dansk, Pусский, Suomi, 中文简, 中文繁體, 한국어, ภาษาไทย, Arabic
Follow FujiRumors on Patreon, Facebook, Instagram, RSS-feed, Youtube, Flipboard and Twitter
The Fastest Growing Fujifilm Group
Join Our Owners Groups
Join Our Facebook Pages