Laowa 17mm f4 Zero-D for Fujifilm GFX Coming Soon for $1,249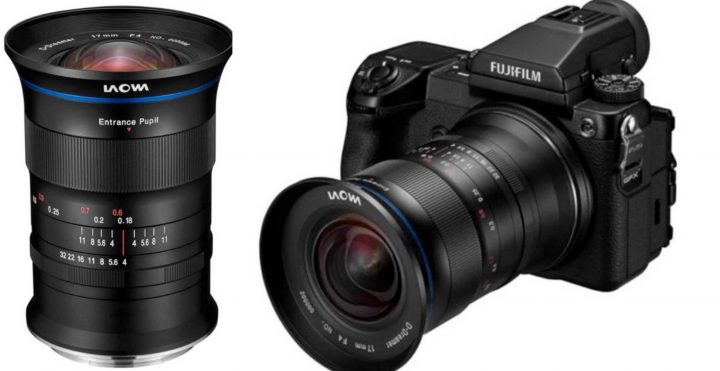 Laowa 17mm f4 Zero-D GFX
The wait was longer than expected, but it seems that the Laowa 17mm f/4 Zero-D GFX will come soon.
It will be priced at $1,249 and down below the google translated version from the Chinese site xitek.
The Laowa 17mmF4 lens is a super wide-angle zero-distortion lens tailored for Fuji medium format players. The equivalent full frame size is 13.5mm and the field of view angle is 113°, allowing Fuji medium format players to experience a wider picture without switching. Expected listing price of $1,249
When I visited Venus Optics at Photokina 2018, they told me the Laowa 17mm f/4 for GFX will come in December 2018, later on they told me it will come in March 2019. Well, now let's hope that the wait is really soon over!
Also, some specs have changed now as opposed to the one displayed at Photokina. The aperture blades now seem to be 5 instead of 7 (a typo?).
For your convenience, I have translated the latest specs list appeared today in China and compared it to the ones I photographed at the Venus Optics booth at Photokina 2018.
Brought to you first, here on FujiRumors ;)
Laowa 17mm f/4 Zero-D GFX: Venus Optics, BHphoto, AmazonUS, Adorama
Lens features – See Below

Fuji medium format native bayonet
No need to transfer, the original Fuji G-mount design, suitable for Fuji FFX medium format system, open up more shooting possibilities for medium format users.
Unchanged "zero" distortion design
The frog eye coating lens continues the ultimate requirement for ultra-wide-angle lenses. As always, it adopts an optical design with near-zero distortion to meet the demanding standards of Fujifilm medium-format users.
Round filters for easy shooting
The front of the lens is designed with a non-bulb lens and can be fitted with a circular filter of 86mm diameter for photographers to experience light shooting. In addition to the 86mm round filter, you can also install a 100mm square mirror bracket to enhance the playability of the shot.
Super wide close shooting ability
Like other wide-angle lenses of the old frog, the 17mm F4 lens also has excellent close-up ability. The recent shooting distance (image distance) is only 20cm, and the maximum shooting magnification is 0.28 times, which expands the application field of the photographer.
Dazzling stars
The lens is designed with five glossy blades that capture 10 brilliant stars.
All-metal tradition, always sticking to
The 17mmF4 lens inherits the quality of the old frog, all metal structure, strong and durable, ensuring the accuracy of assembly and the feel of focusing. Hard-wearing body, reliable shooting partner.
I did share a hands on video of the Laowa 17mm f/4 Zero-D as well as hands on images and specs already during my Photokina 2018 visit.
Btw, the Laowa 9mm F2.8 Zero-D lens ended up being the best selling lens 2018 here on FujiRumors. Check out top 3 selling lenses, cameras and overall camera gear in this dedicated article.
Follow FujiRumors: Facebook, RSS-feed, Instagram, Youtube and Twitter