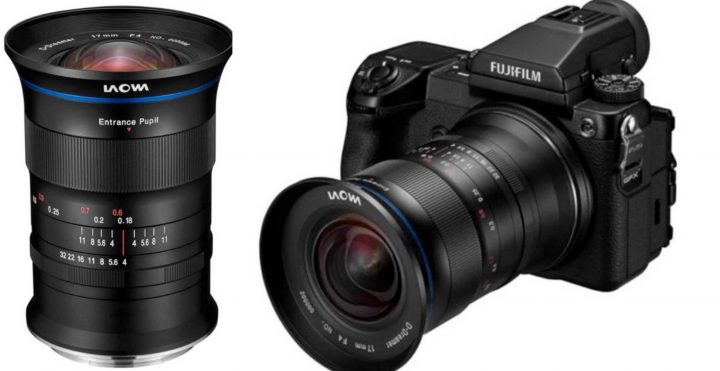 Laowa 17mm f4 Zero-D GFX
The wait was longer than expected, but it seems that the Laowa 17mm f/4 Zero-D GFX will come soon.
It will be priced at $1,249 and down below the google translated version from the Chinese site xitek.
The Laowa 17mmF4 lens is a super wide-angle zero-distortion lens tailored for Fuji medium format players. The equivalent full frame size is 13.5mm and the field of view angle is 113°, allowing Fuji medium format players to experience a wider picture without switching. Expected listing price of $1,249
When I visited Venus Optics at Photokina 2018, they told me the Laowa 17mm f/4 for GFX will come in December 2018, later on they told me it will come in March 2019. Well, now let's hope that the wait is really soon over!
Also, some specs have changed now as opposed to the one displayed at Photokina. The aperture blades now seem to be 5 instead of 7 (a typo?).
For your convenience, I have translated the latest specs list appeared today in China and compared it to the ones I photographed at the Venus Optics booth at Photokina 2018.
Brought to you first, here on FujiRumors ;)
Laowa 17mm f/4 Zero-D GFX: Venus Optics, BHphoto, AmazonUS, Adorama
Lens features – See Below