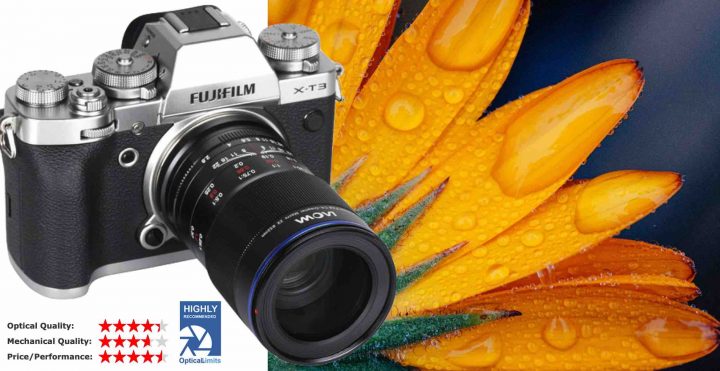 Very recently, Venus Optics launched the Laowa 65mm f/2.8 2:1 Macro.
You can get it at the Venus Optics store (pick this option for fastest shipping) and also at BHphoto, AmazonUS, Adorama.
Now we have a couple of reviews out there, and they are extremely positive.
Let's start with opticalllimits (former photozone). Their conclusion from their full review here:
The Laowa 65mm f/2.8 2x Ultra Macro APO is a stunning performer with just a few minor weaknesses.

Its biggest value proposition is the excellent resolution. At f/2.8, the center is tack sharp with a hint of softness at the image corners. However, at f/5.6, the quality is as good as it gets! Lateral CAs, as well as distortions, are non-existent. There's a tad of vignetting at fully open aperture but it's by no means disturbing and it can be reduced by stopping down.

The quality of the bokeh is good. The foreground blur is very smooth whereas the background blur could be better. Out of focus highlights are nicely rendered at f/2.8 but you can spot that the lens doesn't feature curved aperture blades at smaller aperture settings.

A big plus in our book is the lack of axial CAs which is already a massive achievement alone but even more so at this price point.

Not all Laowa lenses are excellent but some are and the Laowa 65mm f/2.8 2x Ultra Macro APO is certainly among them.

Canon, Fujifilm & the likes have reasons to get a little nervous by now.

As of today, Laowa is still a niche player today but once they'll be able to source the necessary parts for implementing AF and electronic coupling, they'll be heading straight for the mainstream.
Also Jonas Rask reviewed the Laowa 65mm f/2.8 here. Among tons of great samples, he writes:
I really shouldn't be surprised by Laowa offering high quality at a very affordable price. The last couple of lenses that I've used from them have all been stellar performers, and the Laowa 65mm f/2.8 2x Ultra Macro APO is probably the best of them so far. It's incredibly versatile. Incredibly sharp. Renders beautiful out of focus areas and focus falloff while keeping it all in a very well-built compact package. This is indeed another hit lens from Laowa if you ask me. And I'm not even into macro!
Fantastic reviews also from Christopher Forst and Micael Widell. You can see their videos below.
Video Reviews