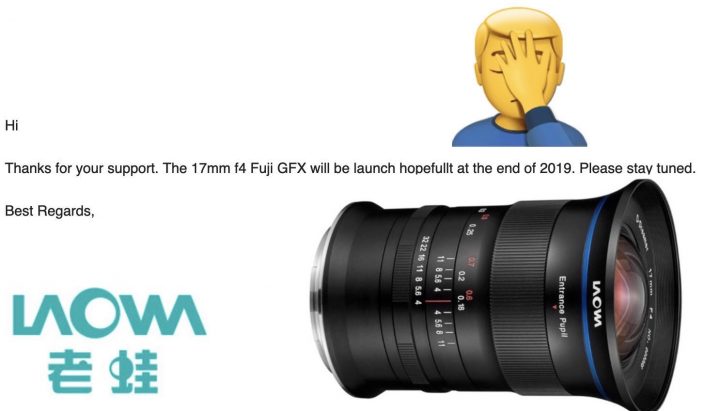 Just yesterday, FujiRumors shared with you the leak about the Laowa 17mm f/4 for Fujifilm GFX.
The leak included updated specs as well as the price of the lens.
This lead many of us to think that an announcement is imminent, especially since the precise price tag is one of the last things companies decide, before releasing a product.
However, I have been contacted by a FR-reader, who was in touch with Laowa a few days ago, and they told him:
The 17mm f/4 Fuji GFX will ba launched hopefully at the end of 2019
When I visited Venus Optics at Photokina in September 2018, they told me the Laowa 17mm f/4 for GFX will come in December 2018, later on they told me it will come in March 2019.
Now it seems that we have to arm ourselves with patience again, and cross fingers that it will be at least end fo 2019.
Follow FujiRumors: Facebook, RSS-feed, Instagram, Youtube and Twitter