Is the Fujinon XF 33mmF1.0 too Big? POLL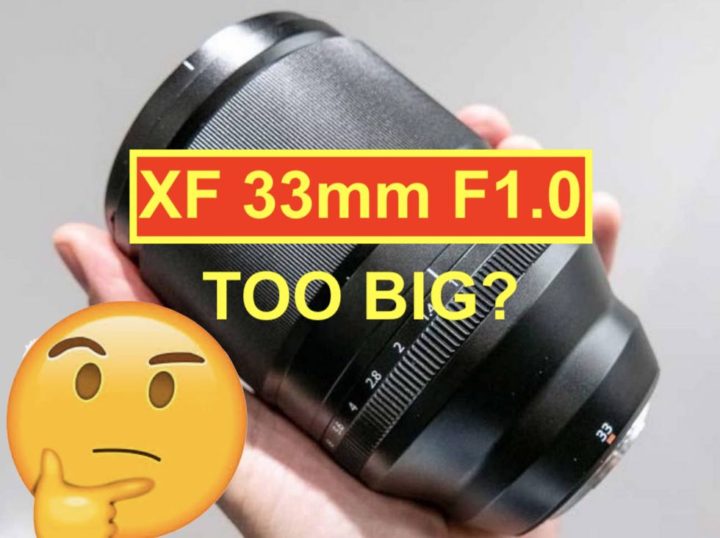 Fujinon XF33mmF1.0
At photokina 2018 we have finally seen the first mock-ups of the Fujinon XF 33mm F1.0 lens.
The very first detailed image with size comparison was shared by fujirumors here.
After having seen it, the discussions went hot whether this lens is too big or not.
My guess is that Fujifilm knew that a XF33mmF1.0 with autofocus would not be really a portable travel lens anyway, so they decided to go all-in in terms of image quality and AF speed, and make it as big as necessary to become a stellar lens that professional photographers will love to use.
But today I'd be curious to know from those of us, who were interested to buy the Fujinon XF33mmF1.0, if the current size of the Fujinon XF33mmF1.0 is a dealbreaker.
The Fujinon XF33mmF1.0 is still under development and will hit the market in 2020. So keep in mind that some things are likely to change until the final release.
We also launched XF33mmF1.0 feature polls in the past, that you can check out here.
Follow FR on Facebook, Instagram, RSS-feed and Twitter

Loading ...
Our Owners Groups
Our Facebook Pages