I am Going to PARIS – But With Which Gear? Your Gear, Photo, Food and More Tips Needed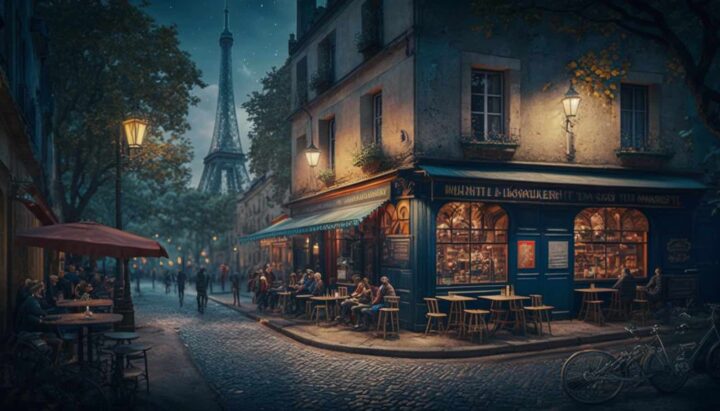 New Gear vs. New Travel
Something amazing is going to happen in April.
I hear you say: "easy, it's the huge Fujifilm X Summit with exciting new gear announcements!"
Well yeah, I know Fujifilm officially announced the X Summit for April… but I don't mean that. It's something even better than rumors or new gear (at least for me). ;)
In April I will fly together with my wife and 2 year old son to Paris for a couple of days! It's my wife's birthday present to me.
No X Summit on earth can stop me to finally visiting Paris for the first time in my life.
And since I guess many of you have already been to Paris (or live in Paris), I thought I could make shameless use of this blog to ask for some advice.
Your Tips
I am aware that we are all in the grips of our busy daily lives. So huge thanks to anybody who can carve out some time from your day to give me some advice.
Gear Questions:
GFX gear size and weight is not an issue for me. I do multi-day hikes in the Dolomites with it, and I was never bothered by the weight. Trust me, the real problem when hiking is to carry around a toddler in the backpack.
It all comes down to lenses. As I own more X series lenses, I have lots of flexibility there compared to my not yet so extensive GFX collection. But maybe the GFX gear I currently own is enough.
Decisions…. ;)
Tripod:
I travel only with carry on bag. I plan to travel with my Peak Design Travel Tripod. I am not sure if tripods are allowed as carry on on a plane. Anyone ever tried it and experienced problems?
Photo Tips:
feel free to share images or links to your images of Paris in the comments down below… as a little inspiration for me :)
if possible, share details about the location where you took the images and the gear you used
Food:
What were the best dishes you ate in Paris?
Any restaurant you can recommend, possibly in Montmartre area, as that's where we are going to stay
Kids:
What's a nice park in Paris to hang out with a 2 year old kid?
X Meeting:
the schedule is tight, the time little, but I might get an evening or two off, while my wife looks after our son while he sleeps. So I can go out alone in Montmartre to make some late evening/night street photography. I will share on social media when I am free and if anyone wants to spontaneously join me to take some pictures (and drink a glass of red wine), that would be cool
I will make a post on Facebook here, Twitter here and Instagram here when I will be hitting the streets of Paris alone. Watch out for that.
And FujiRumors
Don't worry about FujiRumors. It will figure it out and make it work. You will always be kept up to date with everything. Wherever I am, whatever I do, I will always make sure that you guys don't miss anything.
So if you see a guy under the Eiffel tower working super concetrated on a laptop with a Fujifilm camera nearby, that's 100% me :).
You deserve the best possible coverage, and I'll deliver it to you no matter what.