Godox X2T Announced with Bluetooth, Better UI and more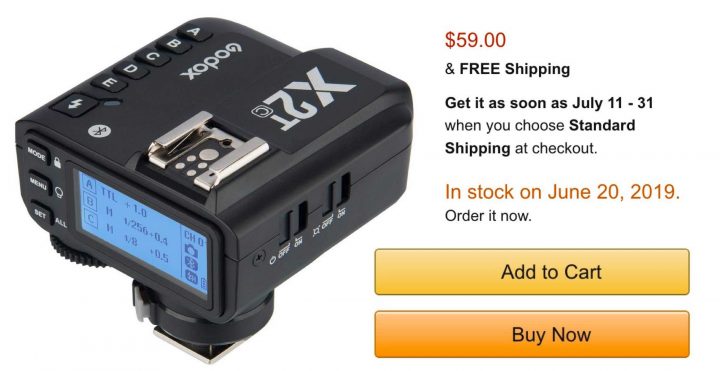 Godox X2T
*** Fujiflm GFX 100 Live Blog Announcement at 02:00 AM New York Time ***
Godox has announced the Godox X2T Transmitter, an updated trigger of the Godox X1T.
The Godox X2T is already listed at AmazonUS and Adorama, and will soon be available also at BHphoto here.
Fujifilm GFX100 pre-orders: BHphoto, AmazonUS, Adorama, Focuscamera

Main Highlights:
redesigned button layout
larger display panel
bluetooth to allow control and trigger using the GodoxPhoto app on Android and iOS smartphones and tablets.
individual buttons for each flash group on the top panel
control dial moved to the base of the unit
wider display panel with a new and clearer user interface
quick-lock instead of the old locking wheel
Officially Godox has yet to release prices and announce an availability date, but you can already find it listed at AmazonUS for $59 and shipping on June 20.
For further details check out the dedicated Godox X2T page at godox.com.
Godox X1T-F controller: BHphoto, Adorama, AmazonUS