Fujinon XF80mm Macro: "Beautiful Bokeh for Portraits. OIS Allows Razor Sharp Images at Ridiculously Low Shutter Speeds" – ePHOTOzine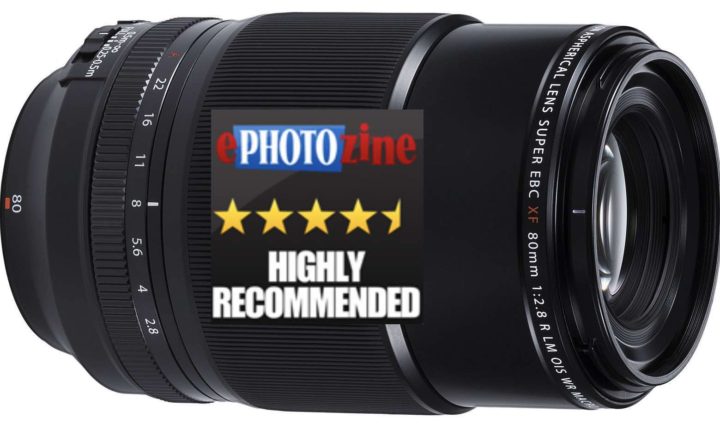 Fujinon XF80mm 1:1 Macro Reviews
Ok guys, let me put a bit of order in the XF80mmF2.8 1:1 macro reviews so far. I thought it's useful to have an overview, before jumping into the latest review by ePHOTOzine… who ends up highly recommending Fuji's latest macro lens.
Sharpness
We have already reported in these reviews here and here, that the lens is incredibly sharp. The reviewers also said that the lens is just too sharp for portraits.
Bokeh
The reviews I linked above also mention that the bokeh of the XF80mm resembles the one of some old vintage lenses, meaning a more swirly and cat eye bokeh, at least wide open at F2.8.
This is another reason why they do not recommend it for portraits, unless you like that particular look
Vignetting
Lenstip told us here, that the lens is an admirable performer, except when it comes to vignetting wide open at F2.8. In our discussion on FujiRumors, some pointed out they might have had a faulty sample. Full report here.
ePHOTOzine Review

Now also ePHOTOzine posted their full review. And actually they end up recommending it for portraits, because
"the quality of the out of focus areas [bokeh], is beautiful. This makes it an ideal portrait lens, and one that can approach closely enough for really tight headshots."
The also praise the OIS:
"Razor sharp images could be achieved at ridiculously low shutter speeds"
The end up highly recommending this lens, with lots of optical Pros. Only 3 Cons: high price, no distance scale and no depth of field scale.
Full ePhotozine Review here.
David Watts
Also David Watts ends up recommending the XF80mm for portraits (video below). He says he prefers to have more sharpness, and to remove it eventually in post. Btw… David uses Luminar to edit his images, so you can also see a bit how he works with this software.
Fujinon XF 80mmF2.8 1:1 Macro: USA: BHphoto, Adorama, AmazonUS, FocusCamera
Fujifilm XF80mm f/2.8 Macro – Good for portraits? at David Watts Jr. Youtube