Fujinon XF 35mmF2 vs XC 35mmF2 Size and Specs Comparison – Same Same, But Different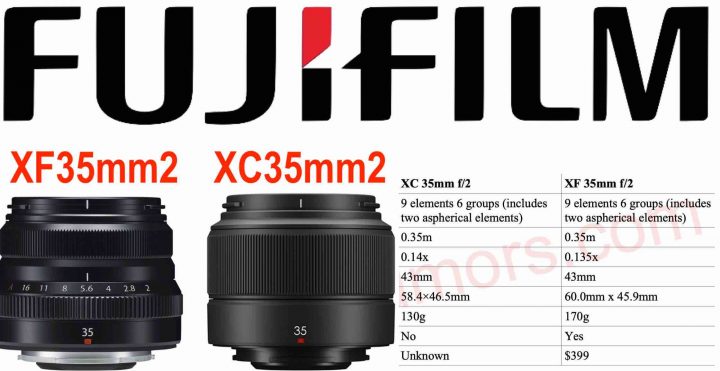 Fujifilm 35mm Battle
Which was the best selling gear among the FujiRumors community in the entire year 2019?
Give it a look… you might find some surpises.
When it comes to best selling overall in 2019, the throne went to the much loved Fujinon XF 35mm f/2.
Well, in just a few hours a new 35 prime will join the Fujinon lineup, the Fujinon XC 35mm f/2.
I decided to take my time during this long sleepless night (don't ask me in which conditions I'll go teaching tomorrow :D ), to compare the specs and size.
As you can see below, the optical formula seems to be the same, so I guess we can expect great result also from the Fujinon XC 35mm f/2.
However, the Fujifilm XC 35mm f/2 lacks of the much loved aperture ring.
Also, the Fujinon XC 35mm f/2 is lighter, since it's made mostly out of plastic (even the lens mount). But that's the case also in other Fujinon XC lenses.
So same same, but definitely different.
And I have the feeling, that the Fujinon XF35mmf/2 will reign undisturbed also in 2020 among your favorite lenses.
Don't forget to: