FUJIFILM's Priority: Refresh Older Lenses or Release New Glass? – VOTE NOW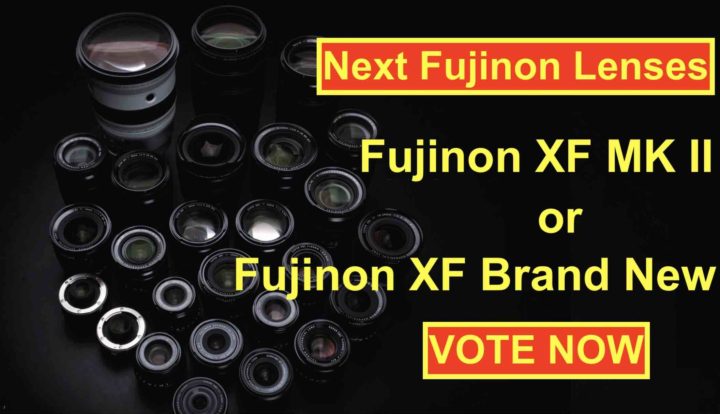 Next Fujinon Lenses
I told you over 1 year ago, that Fujifilm will not launch more than 2/3 lenses for each system (X and G) a year, at least not until Fujifilm will boost lens production by 70% within 2020.
So I thought it's time that you guys tells what Fujifilm should prioritize.
Should Fujifilm focus on releasing MK II versions of older glass or on releasing complete new lenses not yet covered in focal length and/or aperture by existing ones?
And I remind you that almost 8,000 of you guys already voted on which older Fujinon lens Fujifilm should update next. You can check out the results here.
have a fantastic day,

Fuji X Forum, Facebook, RSS-feed, Twitter and Instagram

Loading ...