Fujifilm X-T5 – A Five Star Review Avalanche: Small, Mighty and the Pinnacle of the X-T line!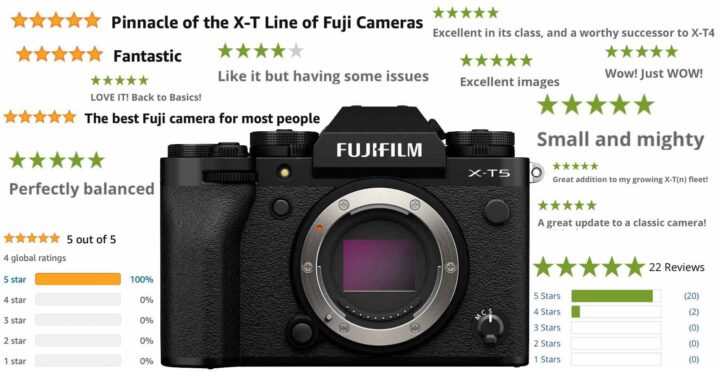 The first Fujifilm X-T5 customers reviews have now hit the web, and so far it is an avalanche of 5 stars.
It's nice to see that all the good things we have read and seen at the launch of the X-T5 are now being confirmed by customers.
Oh… and I have mine too ;)
USA
EUROPE & World