Fujifilm X-T4 will NOT shoot 6K Video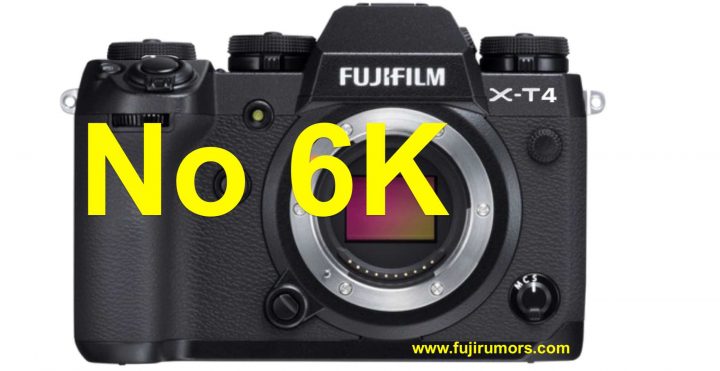 Fujifilm X-T4
Back in November, Fujifilm X-T group member J. shared details he heared about the Fujifilm X-T4. You can see the full list here.
One of the features he gave us was 6K 60p video recording.
That rumor took off like crazy, and I saw many giving 6K for a fact already.
However, I have to tell you that this is not correct.
The Fujifilm X-T4 will shoot 4K video, but not 6K.
The Fujifilm X-T4 will be announced February 25/26. You can find the precise X-T4 announcement time in your country here.
Our Owners Groups
Our Facebook Pages