Fujifilm X-T4: D-Pad or No D-Pad? The Answer in This Article!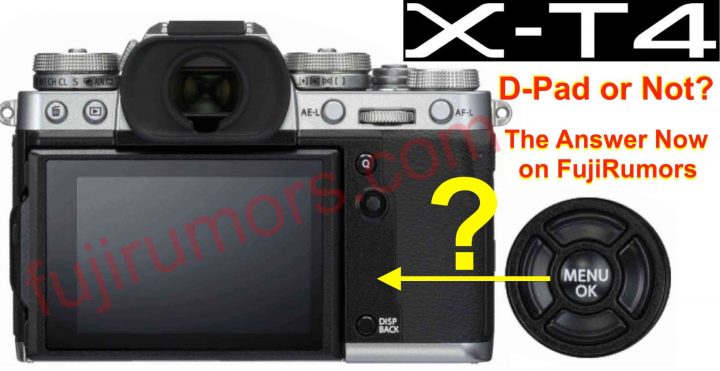 I still remember, when back in August 2017, I shared a rumor, that many of you thought is wrong, but it turned out correct: Fujifilm will remove the D-Pad from the Fujifilm X-E3.
Since then, many Fujifilm cameras saw the loss of the D-Pad:
Even the huge Fujifilm GFX100, that definitely has enough real estate to host a D-Pad, didn't get one.
Well, I am happy to report, that the Fujifilm X-T4 will remain a welcome exception to this trend and keep the D-Pad, just as the X-T3 did.
The Fujifilm X-T4 will be announced February 25/26. You can find the precise X-T4 announcement time in your country here.
Join FujiRumors on Patreon, Facebook, Flipboard, Youtube, Instagram, RSS-feed and Twitter