Fujifilm X-T30II to Ship in January 2022 Only According to Adorama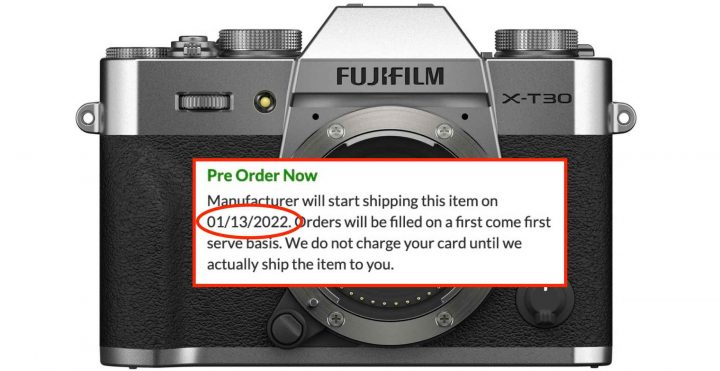 When we made our huge Fujifilm X/GFX 2021 in stock check, we saw that all US stores expected the Fujifilm X-T30II to start shipping on October 21.
However, Adorama has now changed the date and expects it for January 13, 2022.
No comment.