Fujifilm X-T2 Bug Fix Firmware Coming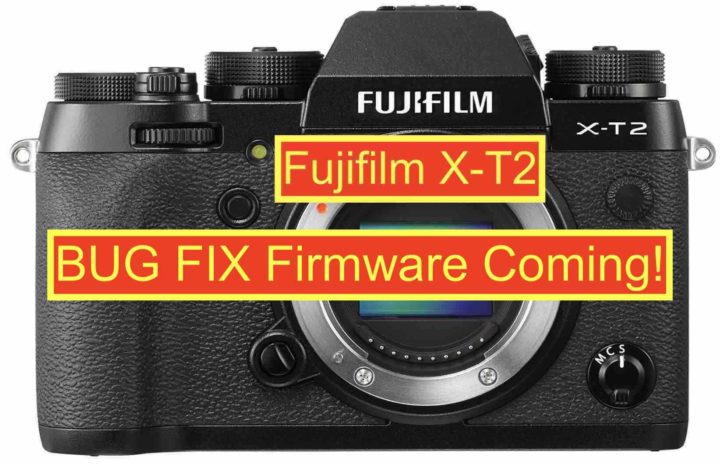 Fujifilm X-T2 Bug Fix Firmware
The Fujifilm X-T2 recently got a major 4.00 firmware udpate, that introduced lots of new features.
However, shortly after the release, the FujiRumors community started reporting about several bugs in dedicated "Bug Report" articles here on FujiRumors.
As you know, Fujifilm reads us with great care, and they took note of the different bug reports you guys made.
Now I hear from trusted sources, that they are working on a bug fix firmware.
Also, it has been reported to me (thanks), that some posts on social media seem to be confident this bug fix will come within a week. All I can say at this stage is that I am not sure about it. The firmware will be out only when all bugs are fixed, and not before. It might happen in a week, or even later. I honestly think not even Fujifilm knows at this stage when exactly this will happen.
Simply stay tuned on FujiRumors, and I will let you know in the very same second the firmware is available for download.
Fujifilm Reads You
As you know, FujiRumors is Fujifilm's reference website for Fuji X and GFX online customer feedback  (I mean, even Fujifilm's top manager Toshihisa Iida "loves" FujiRumors, not to talk that Fujifilm also uses our polls in private meetings ;) ).
This is no surprise, since here on FR, for example, we can collect 10,000 poll votes in just 3 days and in 2017 we had a total of 45,261 comments (124 comments a day).
Your massive feedback simply can't be ignored by Fujifilm.
So thanks to every single one of you, who reads FR, votes the polls and comments.
Feel free to keep it up :)