Fujifilm X-Pro3 Firmware Update 1.02 Visible but Not Available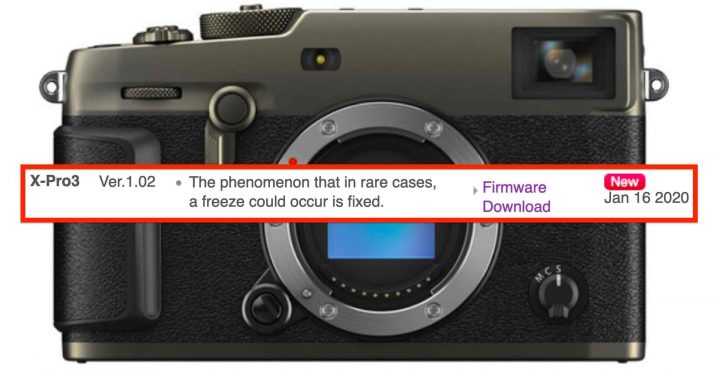 FR-reader Lars contacted me and wrote:
Today I got my X-Pro3 back from Fuji Service with a new firmware update vers. 1.02. That update was actually released already on 16. January regarding the Fuji Website. But when you click on it you go to the vers. 1.01 that was released in December and the file is the same too.
I did check, and indeed, on the firmware list page, Fujifilm mentiones X-Pro3 firmware 1.02 as released on January 16. As you can see from the screenshot above, it says:
The phenomenon that in rare cases, a freeze could occur is fixed
But once you click and enter on the X-Pro3 firmware download page here, all you see is firmware 1.01.
My guess? Fujifilm will release another firmware update, maybe ver.1.1, which will incorporate the bug fixed with 1.02 as well as other issues.
Don't forget to…