Fujifilm X-Pro3 DURA Coating: First Scratch Resistance Test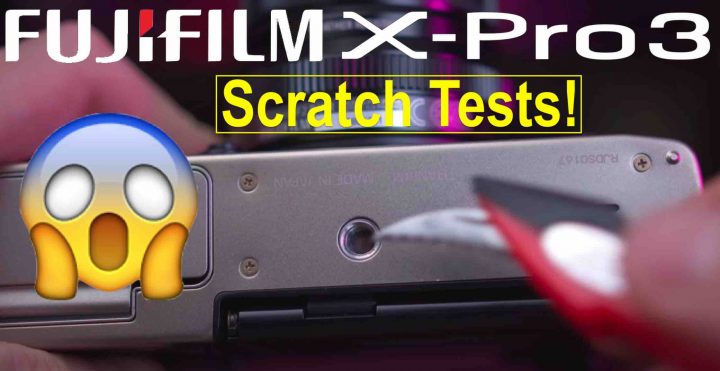 Fujifilm X-Pro3
Not all Fujifilm X-Pro3's are made equal.
Well, they are actually all made out of tough titanium, that make for a particularly durable and solid camera.
But then there are those DURA X-Pro3's, that are covered by a special coating, that should make the X-Pro3 also super-scratch resistant.
Just a marketing claim?
Well, Gerald Undone was bold enough to make a scratch test on a pre-production DURA silver X-Pro3.
In the video below you can see him taking a blade and scratching hard on the surface of the silver DURA Fujifilm X-Pro3. At the end he says:
No matter how hard I tried, the scuffs just wiped away with just my finger. Pretty cool stuff.
So you are going to pay extra to get the special DURA X-Pro3 coating, but you get indeed a very scratch resistant camera. So one less thing to worry about ;).
Join Now: Fujifilm X-Pro Group
read here – Fujifilm X-Pro3: Top 10 Things You Might have Missed – Post Launch Coverage
Follow FujiRumors: Facebook, Instagram, RSS-feed, Youtube, Flipboard and Twitter
Video starts at the scratch test part