Fujifilm X-H1 Firmware ver. 1.01 Released: Bug Fixes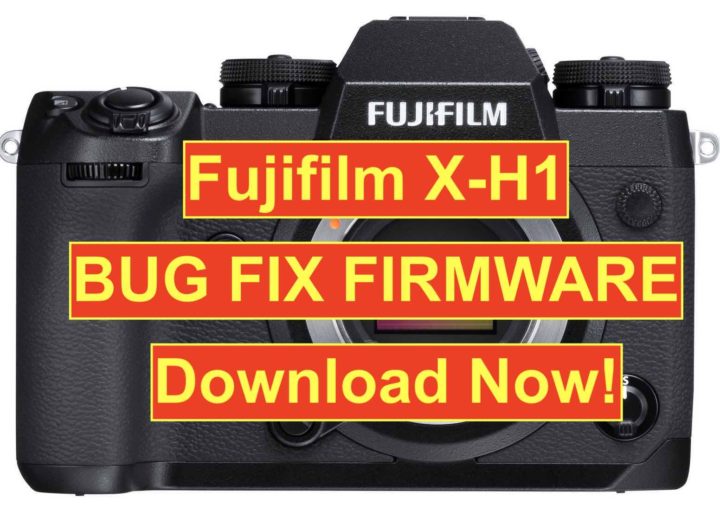 Fujifilm X-H1 Bug Fix Firmware
Fujifilm just released the previously announced bug fix firmware update for the Fujifilm X-H1.
Fujifilm X-H1 ver. 1.01 – download here
In the EF (E-FRONT CURTAIN SHUTTER) setting, the warning of "TURN OFF THE CAMERA AND TURN ON AGAIN" could appear in rare cases when the FLICKER REDUCTION setting is ON
Switching the CUSTOM setting can make the ISO AUTO setting return back to default when the ISO AUTO setting is changed
This is just the start. As we rumored here, Fujifilm will release a new firmware update for the Fujifilm X-H1 in May. This one will, amongst the others, fix the autofocus issue in video mode at DR400. Read the rumor here.
FujiRumors is everywhere :): Facebook, RSS-feed, Instagram, Youtube and Twitter
Fujifilm X-H1 News, Rumors and Discussions
Fujifilm X-H User Group
Fujifilm X-H Page
Fujifilm X-H1: BHphoto, AmazonUS, Adorama, Focuscamera
*** READ ALSO: Tips for Updating Your Firmware ***