Fujifilm Supply Notice for X100V: "Orders Greatly Exceed Our Plan. We Will Temporarily Stop Accepting Orders"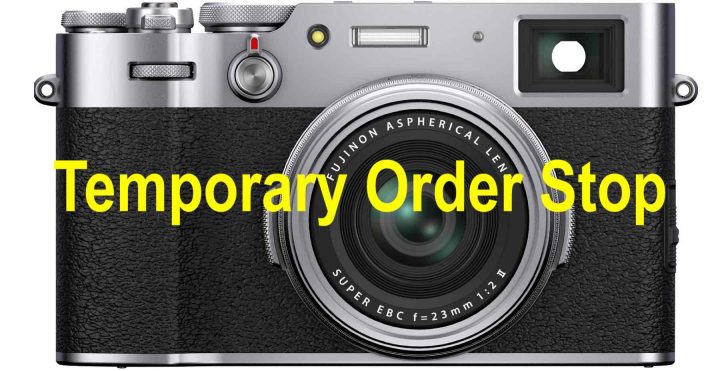 It's many month now that Fujifilm is not able to catch up with the demand for the Fujifilm X100V.
And it looks like now they have come to a point where, in order to avoid a too long backlog, they will temporarily stop to take orders on the Fujifilm X100V. That's at least according to an official Japanese press release, which you can read translated below.
It is unclear at this point if the order stop will influence also countries outside Japan.
Looking at B&H and Co, we see (at the time of this post):
X100V Stock Check
Notice and apology regarding supply of high-end compact digital camera "FUJIFILM X100V"
Thank you for your continued patronage of Fujifilm products.
Regarding the high-end compact digital camera "FUJIFILM X100V", we have received orders that have greatly exceeded our initial plan, and we are unable to keep up with the supply of products, so we will temporarily stop accepting orders from today. We sincerely apologize for any inconvenience caused to our customers.
In addition, we will inform you again from our website about the resumption of orders.
We will do our best to deliver it as soon as possible, so we appreciate your understanding.